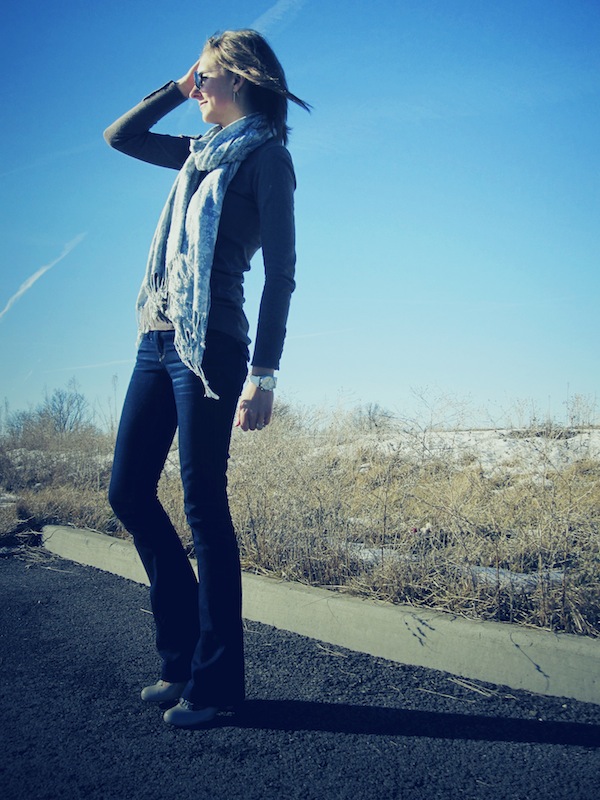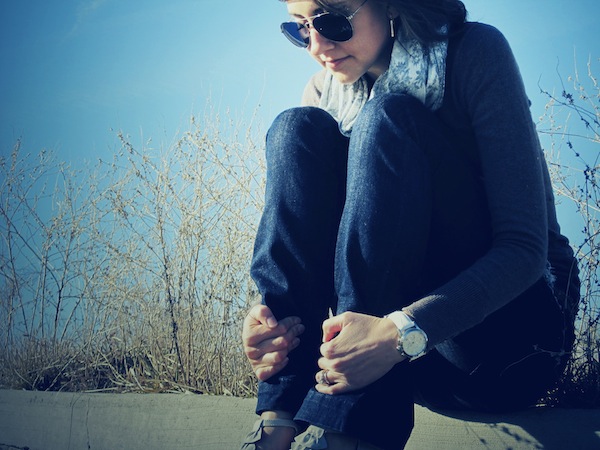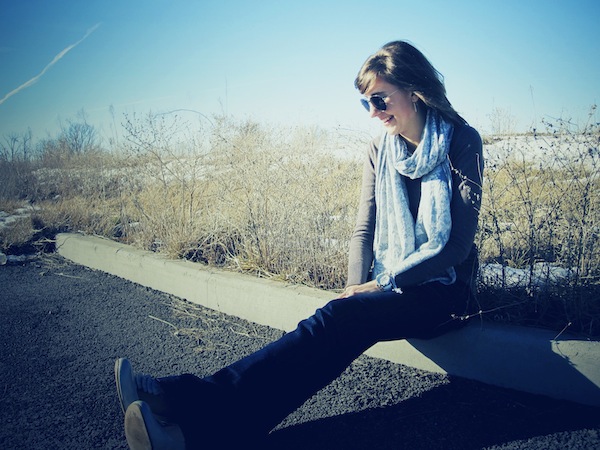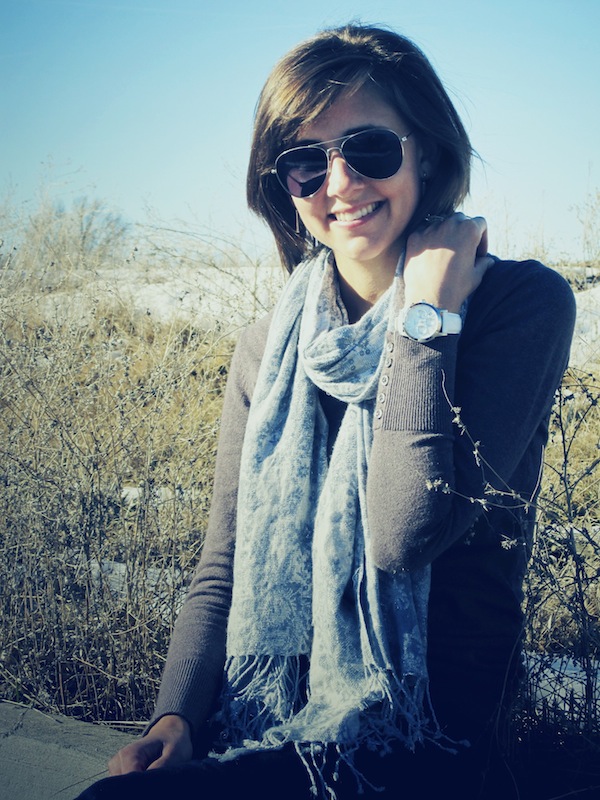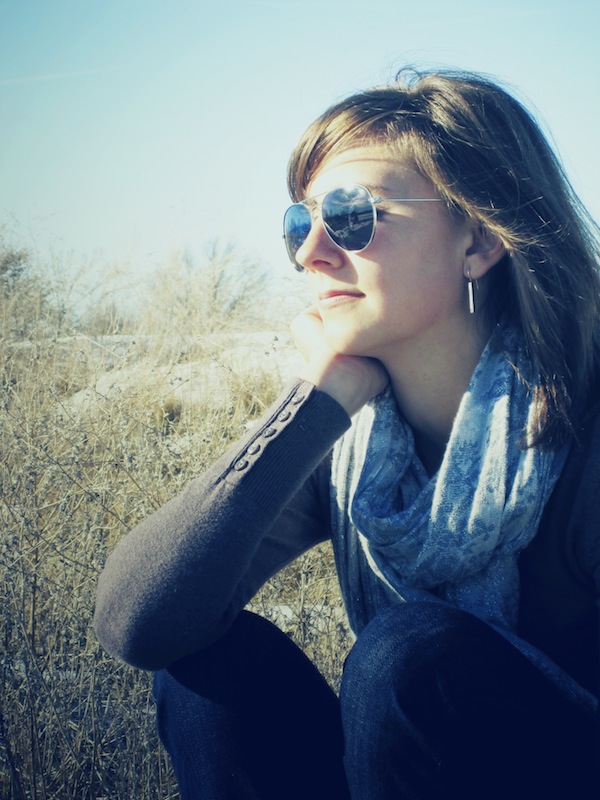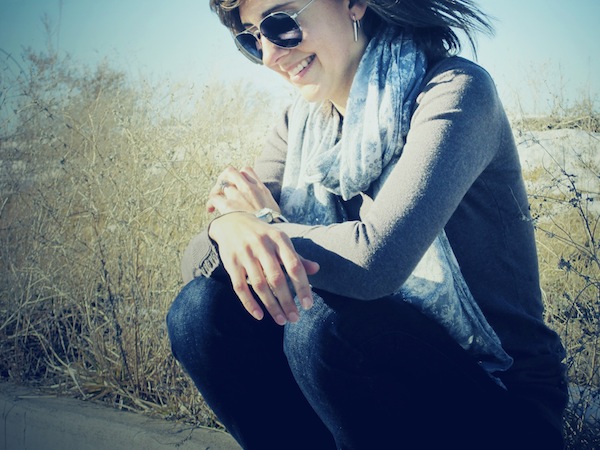 H&M Sweater (similar), Gap Jeans, DKNY Watch
, Banana Republic Sunglasses (but these are better!), H&M Scarf (similar), The Limited Earrings (similar), Steve Madden Shoes (similar)
Well, our 3 week trip has come to an end. We're happy to be home. Everyone is happy to see us too, because we brought some warm weather and sunshine with us. It was 60 today! The snow that hit the night before we left is still here, but melting quickly. We celebrated birthdays with 2 friends and we're getting ready to celebrate Bob's 30th in a few weeks. Bella is getting used to us again and we're trying to re-train her after she got spoiled at "Grandma & Grandpa's" house.
We're getting caught up on all the stuff we left behind for 3 weeks. I got 2 magazines in the mail while I was gone and they deserve way more of my time than I just gave them. Can't wait to do that. And you! I feel like I've been a bit absent, but I'm back in full swing now and I can't wait to get caught up on your blogs and comments and lives.
Here we go. Back into the swing of things. Hello Monday!