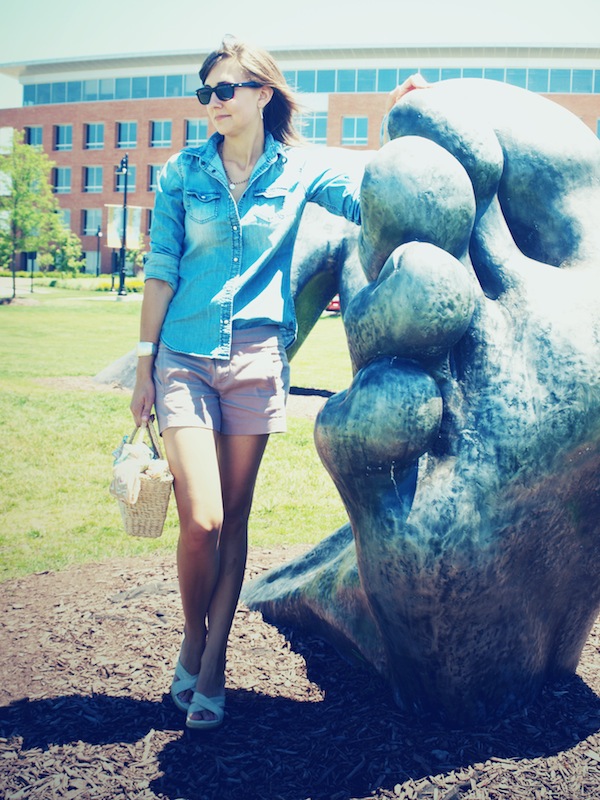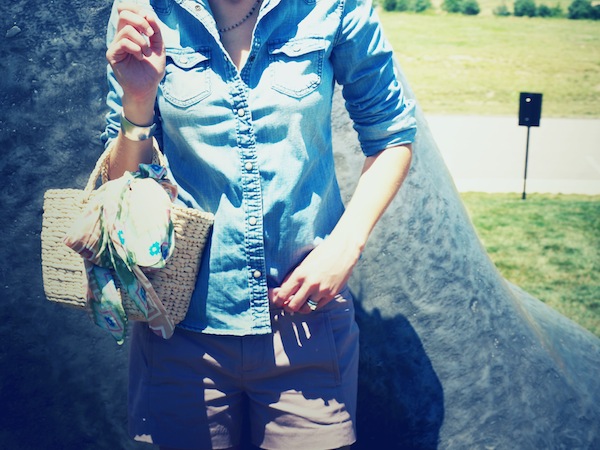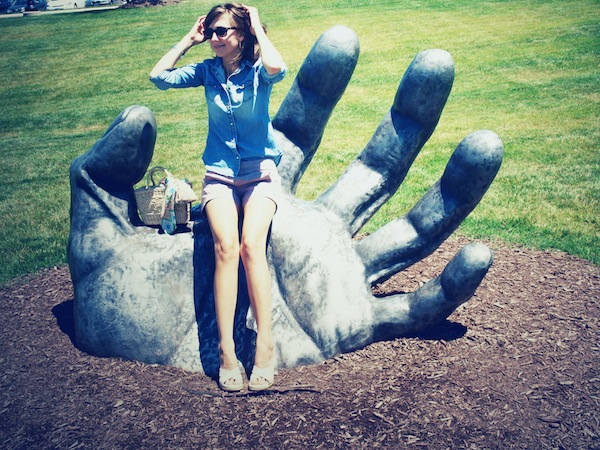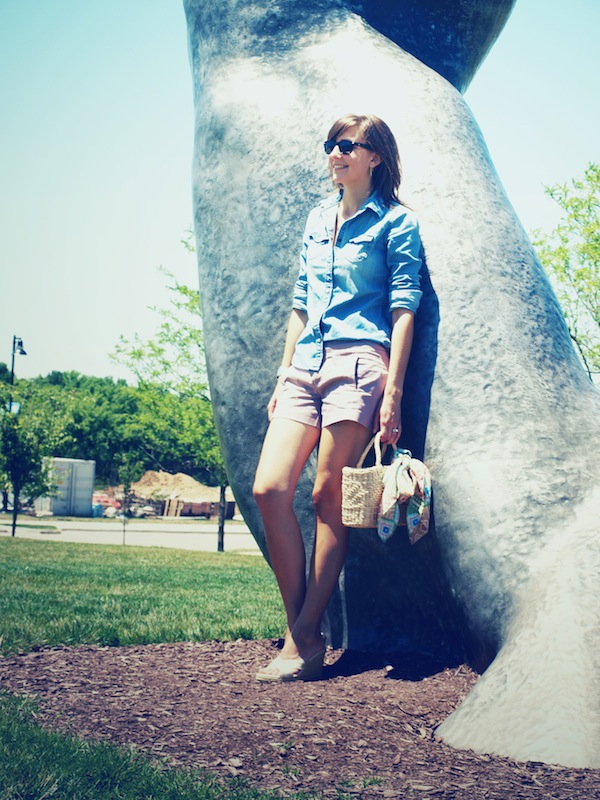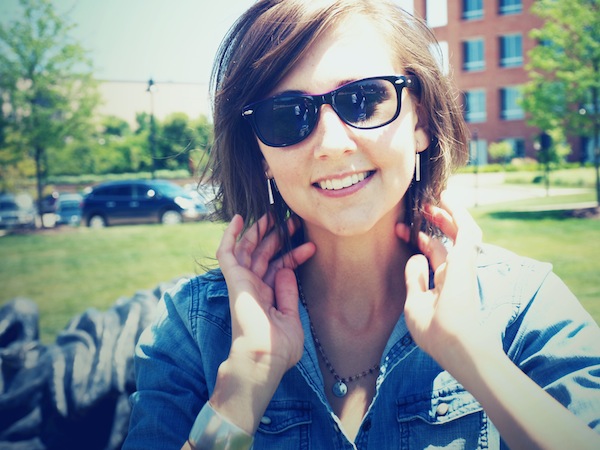 Get the Look: American Eagle Shirt (similar), Gap Shorts, Banana Republic Comfortable Wedges (similar), The Limited Earrings (similar) & Cuff (similar), Necklace c/o Jenny Present
Last Friday I got a great opportunity to go to dinner with my oldest friends. Lindsey, who I met the first day at a new school in 2nd grade, and Katie, who Lindsey had known since birth and I finally met her in 3rd grade. There is something so comforting about these two ladies. We sort of just let it all out, let our hair down, talked about the great and not so great things going on in our lives and encouraged each other. It was so great. We don't all talk very often, but when we do, we pick up right where we left off and I know that if I ever needed serious help, they'd be there to lend a hand. I think they know I would do the same, no matter the problem or obstacle. I'm feeling so blessed and refreshed from it.
And yes, yes this is a giant statue of a man submerging from the ground.