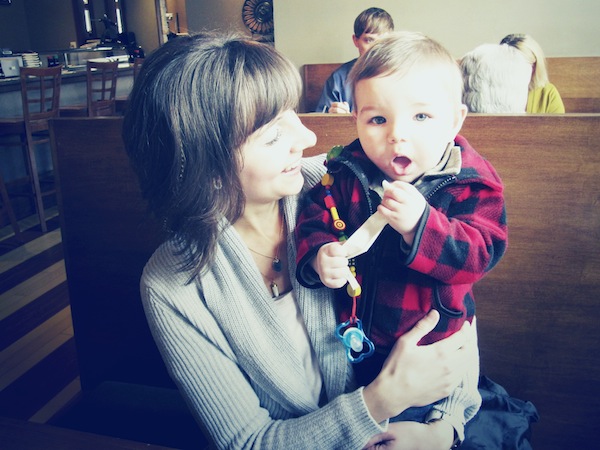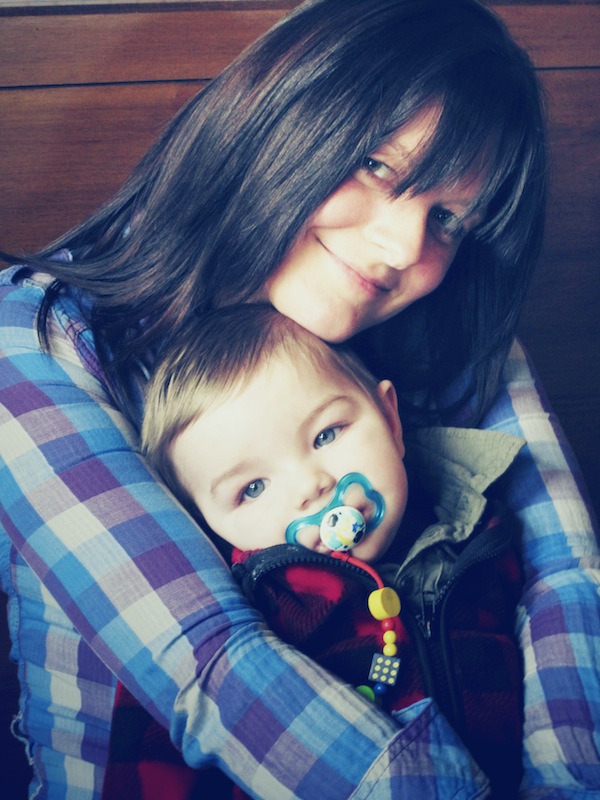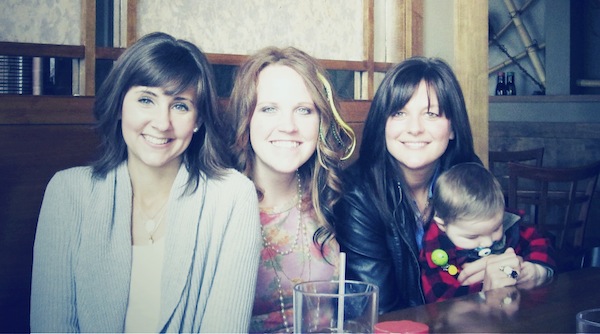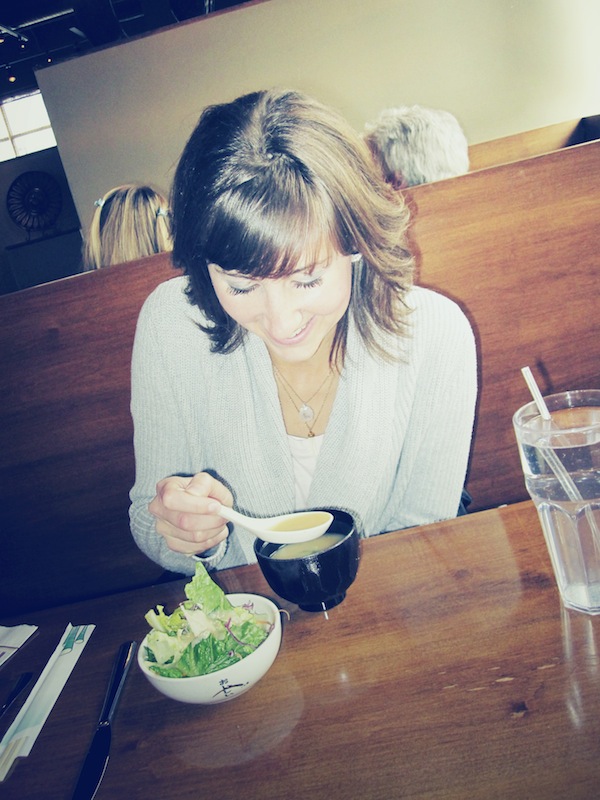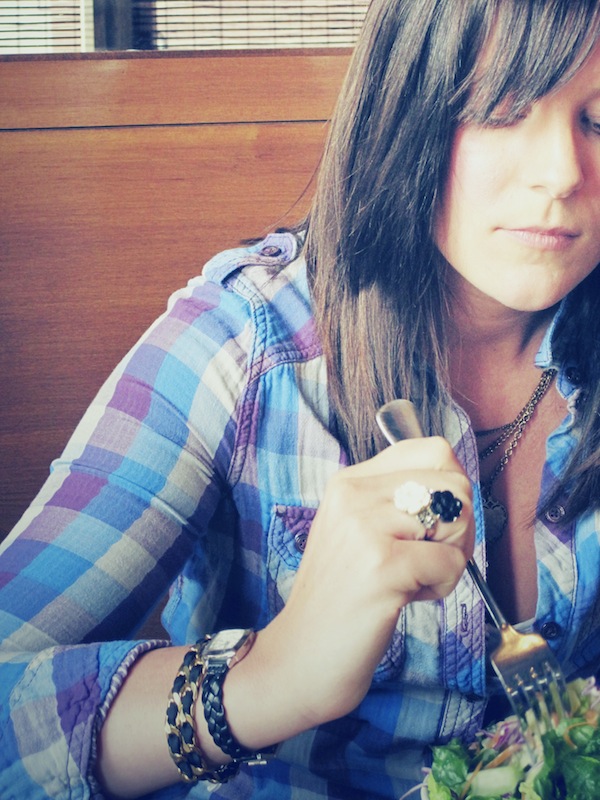 Get the look: Gap Sweater (similar), Gap Shirt, Jenny Present Necklace, Shop Strut Necklace, DKNY Watch (similar)
OK you guys, remember how I told you I couldn't get enough fish sandwiches? Well, I had 2 yesterday. Ha ha! But I've really found a new food obsession! SUSHI! Oh my goodness. I've been craving it since we were in Florida in January and finally just got some while we were in Texas. I keep stopping by my favorite place and getting an order to go. But then, when my friends Tracy and Gertrude wanted to do something I forced them into getting Sushi with me. Muwahahahah!
These girls are amazing. I feel bad I don't have many pics of you Gertie, but you've been on here before, so I don't really feel that bad. Ha ha! Tracy and I went to high school together. And she just had this amazing baby Liam about 9 months ago! Isn't he adorable! He's the happiest baby and until he peed on Tracy's leg, was the easiest baby I've ever gone to lunch with too! Ha ha!
We had a great time and GREAT food! Can't wait to do it again!
What's that? You wanna know what sushi I get? I get veggie sushi. I'm totally not into the raw fish thing. This roll is avocado, cucumber, and fried cream cheese! YUM!