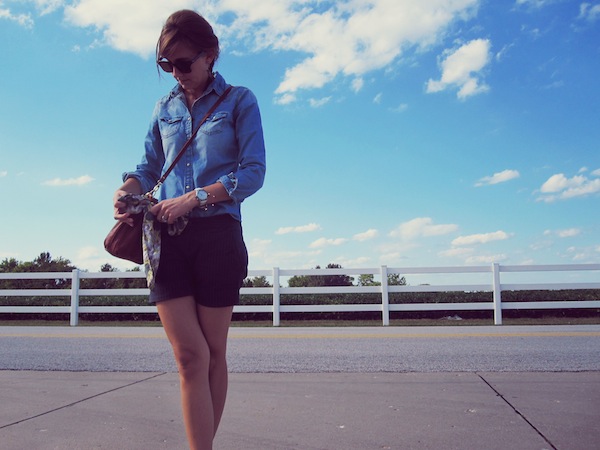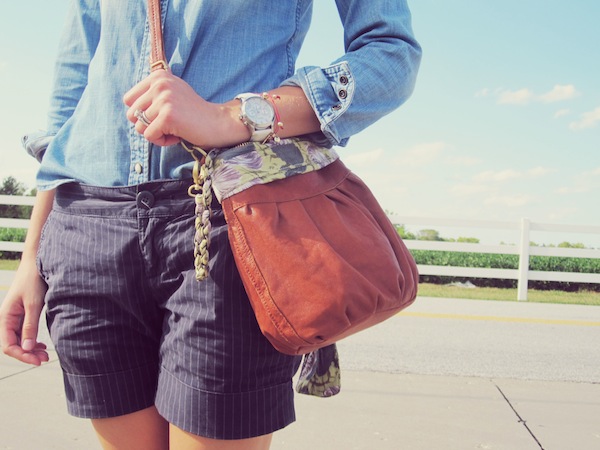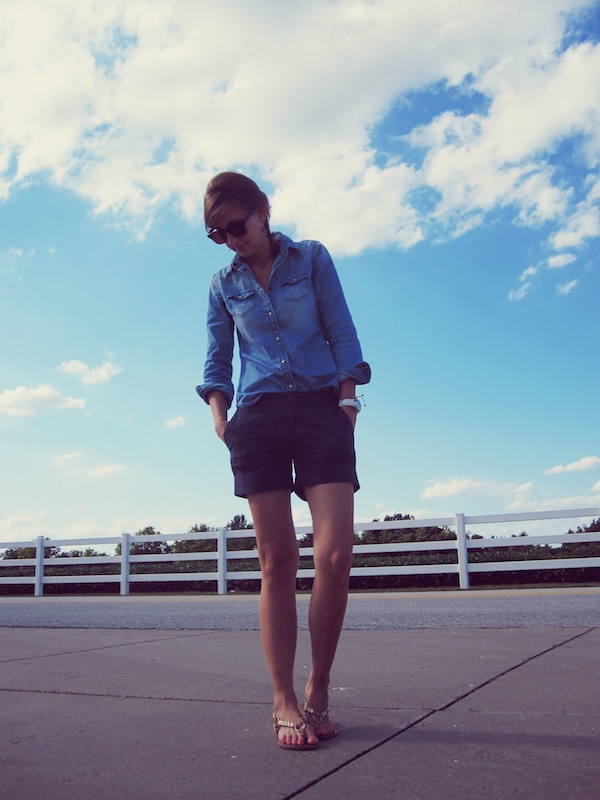 American Eagle shirt (similar), The Limited Shorts (similar), Forever 21 Sunglasses (similar), DKNY Watch (similar), Loft bracelet (similar), Jessica Simpson Sandals
I'm back! I'm sorry about last week. I just moved from one thing to the next! So I decided I wasn't going to stress myself out with this blog of mine. And I'm glad I did. I hate being stressed. I have a natural tendency to be stressed and I'm forcing myself to relax a little. It's good for me.
How was your weekend? Mine was great. Saturday I was getting stressed about all the things I needed to catch up on from this past week and my hubby helped me get my head on straight and make a plan of action. Honestly, he's so good for me. He's so organized! I feel like a hot, scatter-brained mess at least half of the time. I guess that's why we make such a great pair.