My outfit's so bright I need to wear shades! Seriously, when we took these pictures most of them came out squinty! That's why you hardly see my face. Ha!
I was recently visiting Leigh's Blog and saw for the second time all the neon/bright colors. So, I this morning, I decided I was going to try it out myself! Then I realized that I really don't have many bright colors in my wardrobe! Ha ha! I took everything I had (do you believe this is all I have?) and this is what I came up with. This is how I would wear the bright color trend.
Since I obviously don't wear bright colors much, when I came downstairs Bob said, "Wow! You're very bright today." Thanks honey. It was on purpose.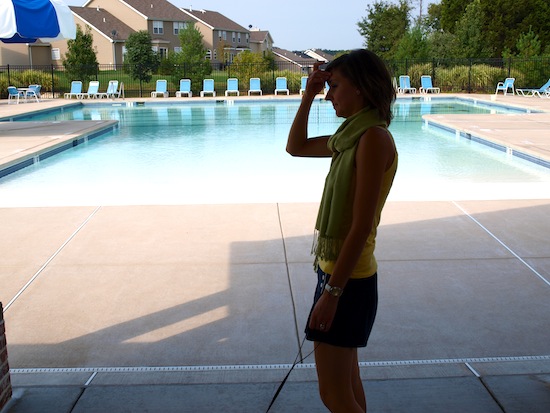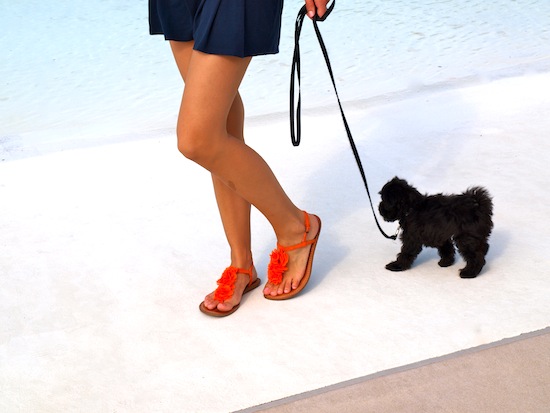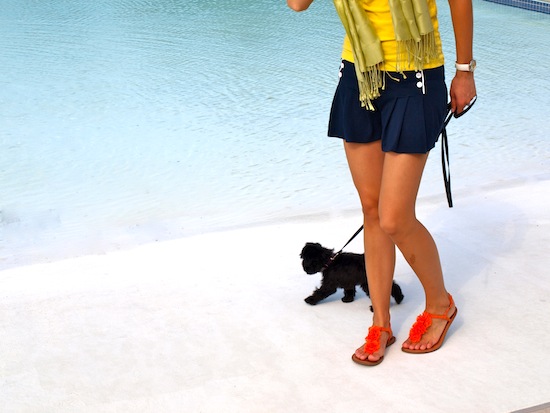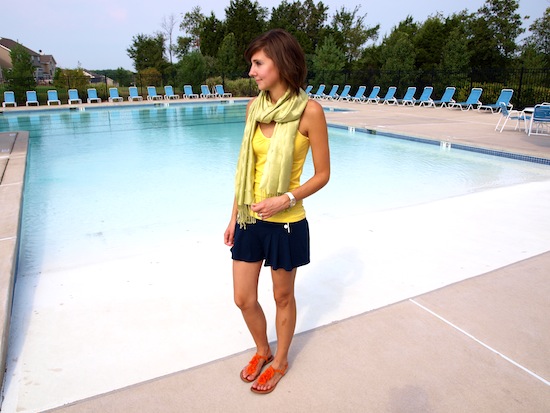 Tank: F21 (look alike)
Scarf: Banana Republic
Shorts: Anthropologie
Watch: F21
Sandals: Gap