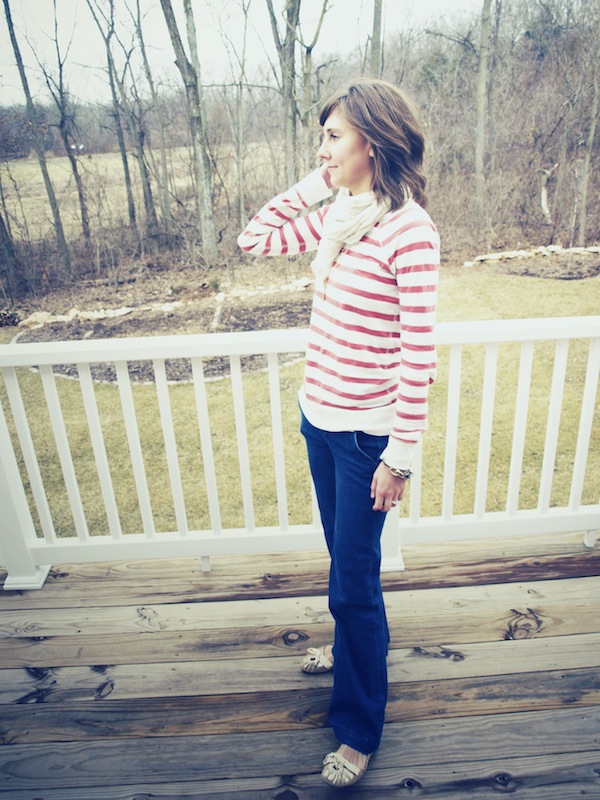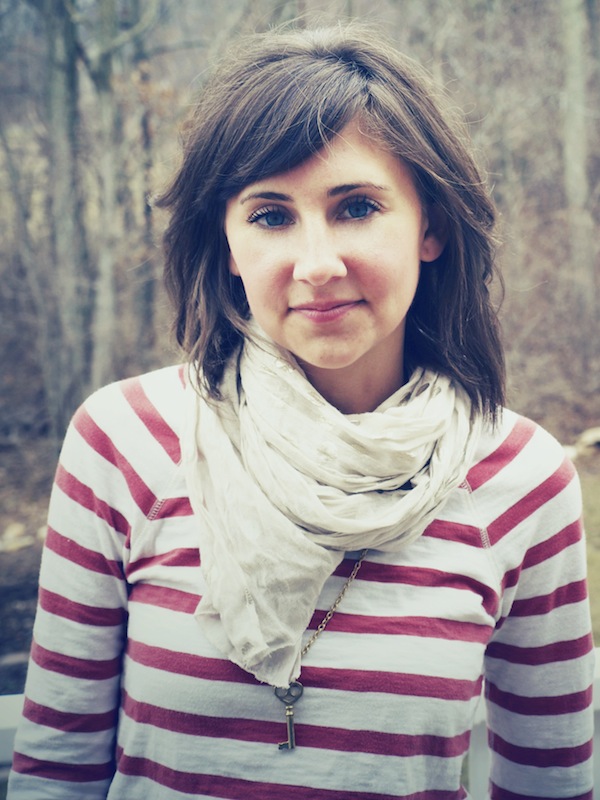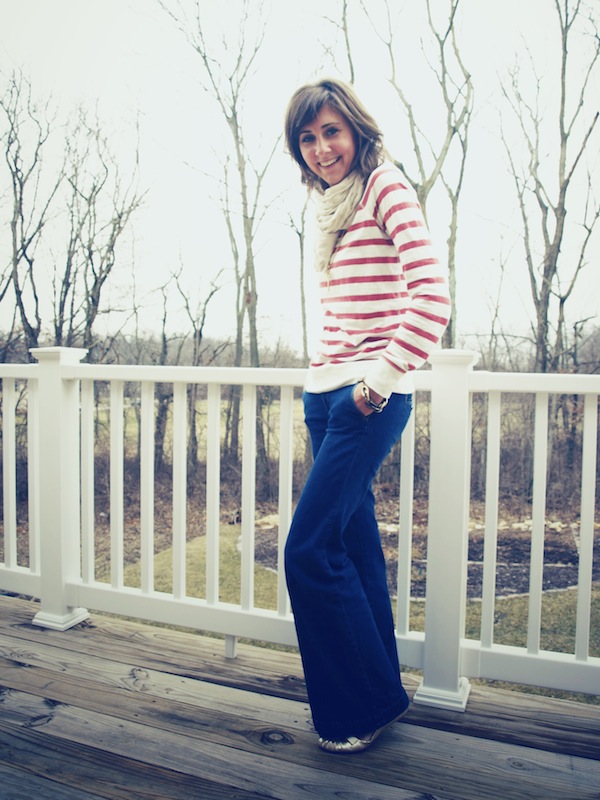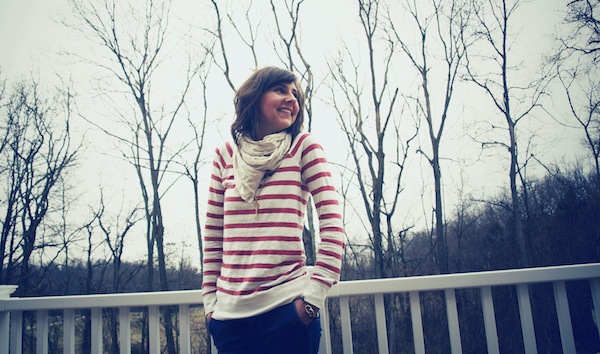 Do you ever have food that you like sometimes, but other times just kind of grosses you out? Chicken is like this for me. I would say I like chicken, but every once in a while I get a piece that I just can't finish. I like my chicken real thin and if there's even a hit of funny business (like a piece of fat that I didn't see) going on, I'm out. For Bob, it's eggs.
Well, last night my sister Jamey and her husband Tristan were over. Tristan told me that he's like this with Tuna fish. I can see that. In fact, I've probably been grossed out by tuna before.
Well, I deal with being grossed out by stopping eating whatever it is and give it to Bob.

Husbands are good for that. But Tristan told me he just eats it faster. Spoken like a true boy.
This made me laugh out loud. He'd rather force it down than stop eating. And I have been quoted with saying, "I don't even want to swallow what's in my mouth."
Which do you do?
JCrew Top (similar)
Banana Necklace (similar)
The Limited Scarf (similar)
Gap Jeans (similar)
Jessica Simpson Flats (similar)
Pitaya Bracelet (similar)