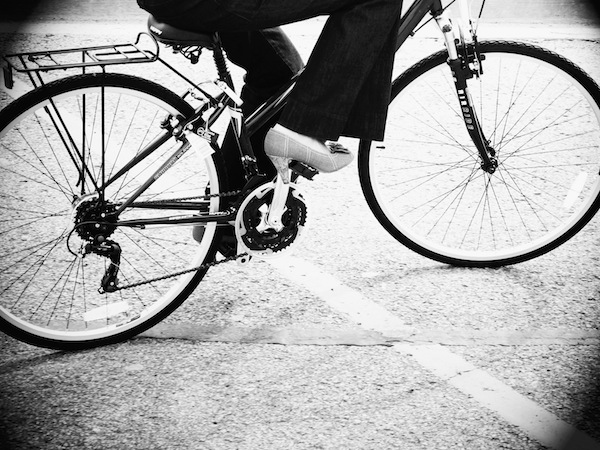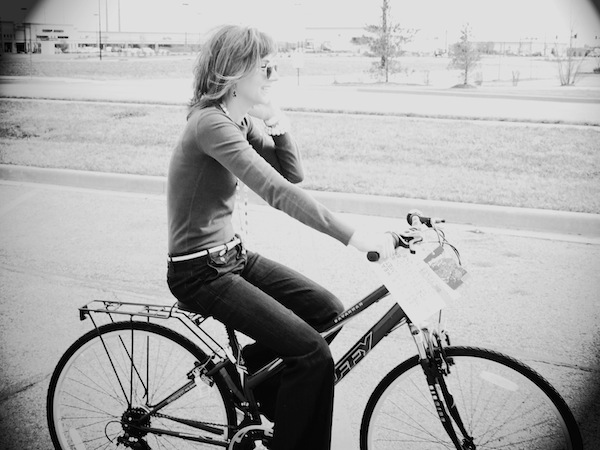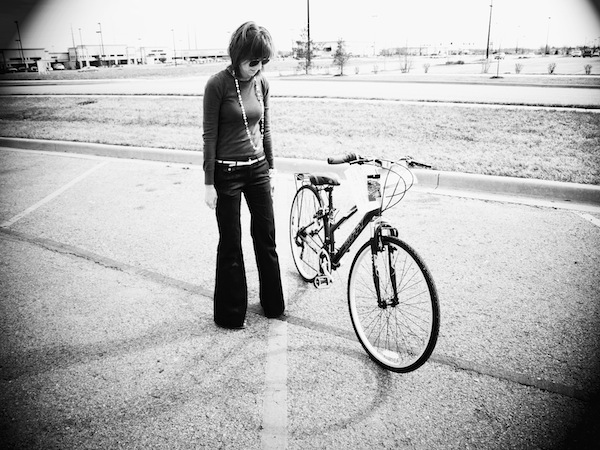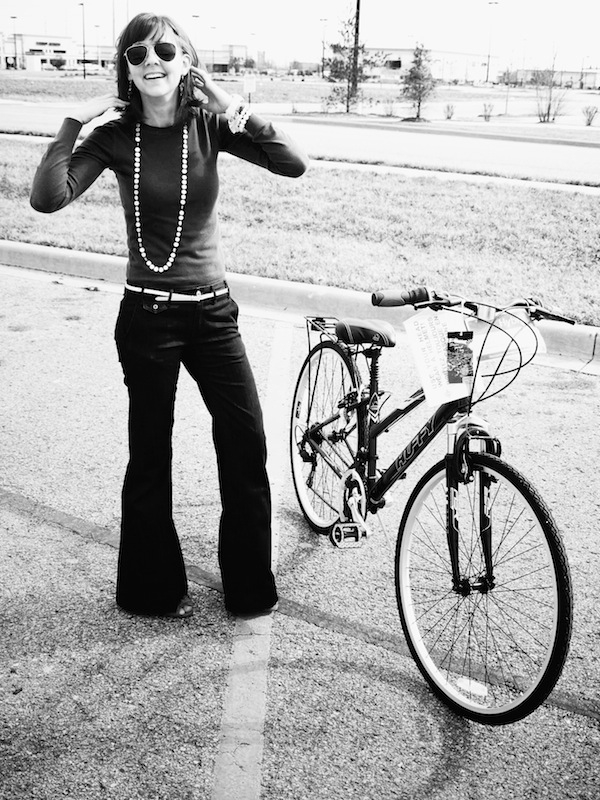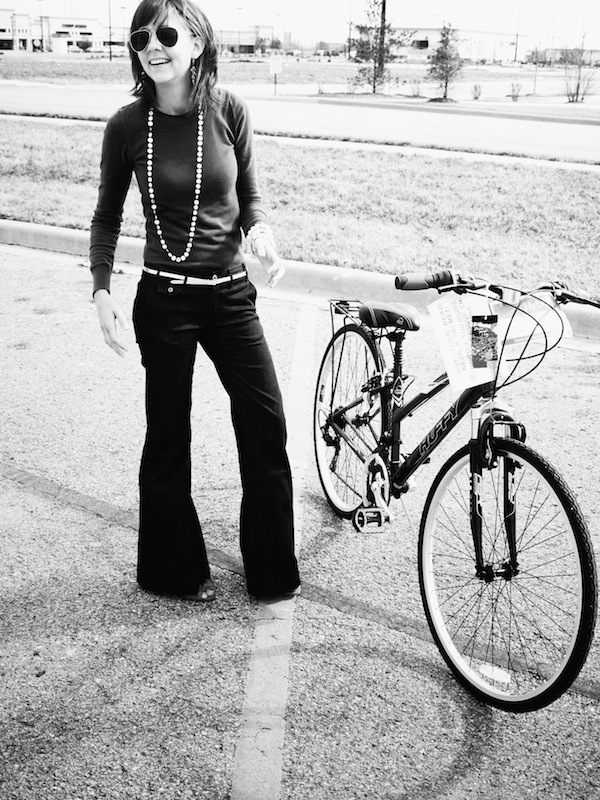 Get the look: jeans, sweater, necklace, heels, watch, pearls, sunglasses, earrings, belt
Guess what Bob got for his birthday. A bike. Well, I had so much fun on vacation riding bikes with him that I couldn't just let him ride around town without me! So we went and bought me a cheap bike. It really is a cheap bike as the gears don't change like they probably should, but I don't really care.
So we went for a little neighborhood bike ride and it was great. And don't worry, I changed before the real riding was done. Bob's schooled me on how you should not wear wide leg pants (or heels) while riding bikes.