You know, I'm really not into shorts. I would much rather be in a skirt. But I found amazing use out of these shorts! Both of these outfits were worn on the weekend by me and I wasn't able to get pics fast enough. But, I'm ready for this challenge to be over, so I'm showing them off anyway! 🙂
This top one I wore the day of Bob's softball tournament (he's on the blue team!) and the day we got Bella. That was all one day, not two. Bella got it dirty before I could get a good pic though. This hat I bought at Charlotte Russe and found some patches from Victoria Secret Pink and ironed them on! This is probably the coolest hat I own, which isn't saying much. But it is necessary for those days when it's humid beyond belief and I have to be outside.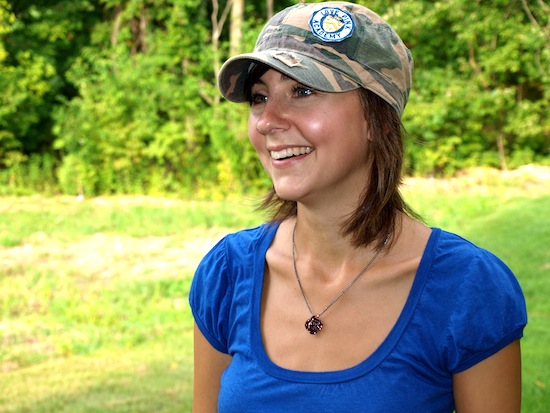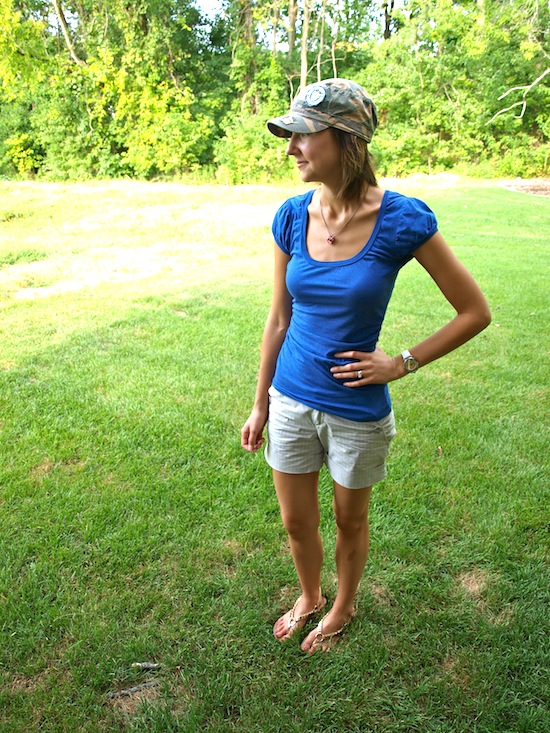 Now this outfit, I wore when I wasn't feeling great and I knew I was going to be a bit chilly. I also stopped by the mall. But I didn't buy a thing! I swear!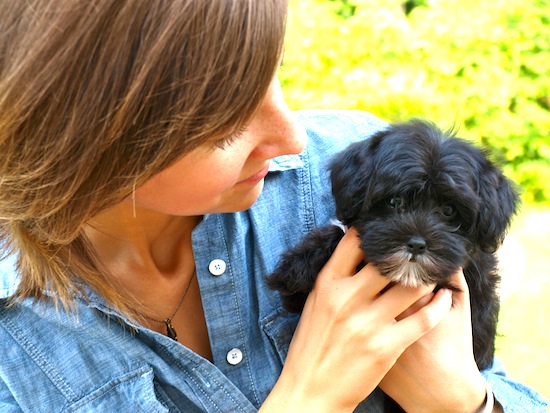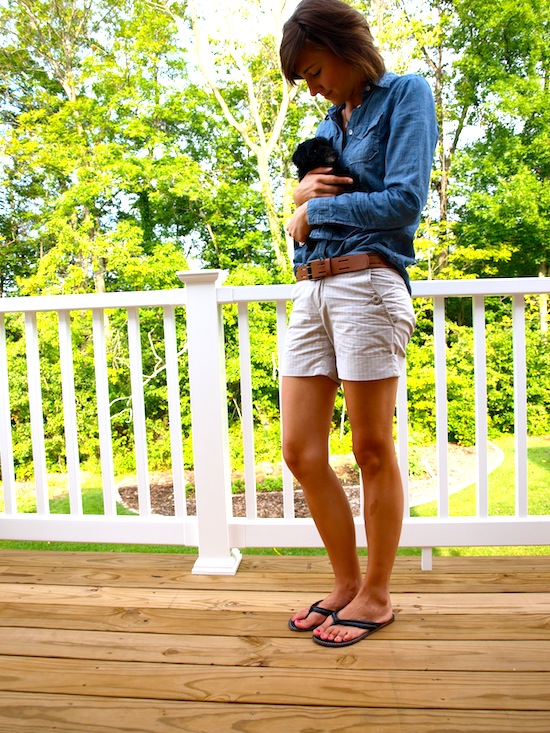 Shorts: The Limited
Watch: Forever 21
Top Outfit
Shirt: The Limited
Shoes: Jessica Simpson
Bottom Outfit
Top & Belt: Gap
Shoes: Banana Republic