So, I'm figuring out which are my favorite items in this challenge, so I put them all together for one MEGA outfit!
1: These Jessica Simpson Sandals

2: This Black Skirt from Target
3: The Chambray Shirt
This challenge is certainly making me use my creativity, although I feel like I keep repeating the same things over and over because, well, I am, but that's ok! My sister told me the best advice she ever got from my dad was this: No one is thinking about you, they're only thinking about themselves. Isn't that amazing? It's so true! And not in a bad way either. But you know when you have that zit on your face that you're sure the whole world sees? Well, most people don't see it because they're busy worrying about the zit on their face that they don't want you to see! You know it's true!
I guess the moral of this story is that I shouldn't worry about what I'm wearing and start pointing out others flaws. That'll make life much better. 🙂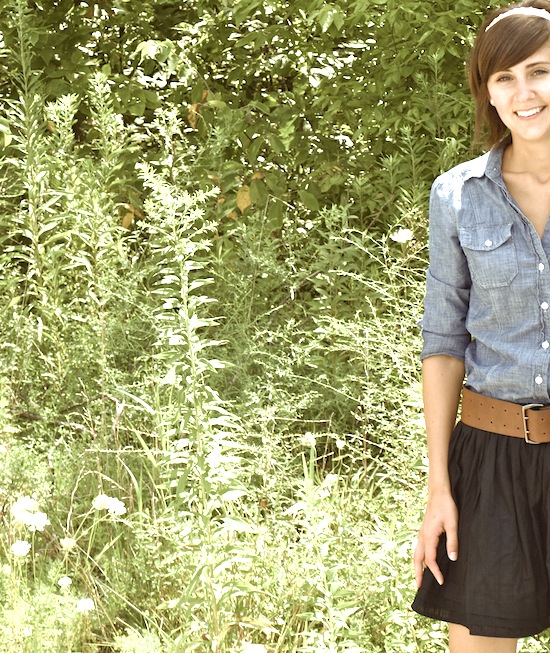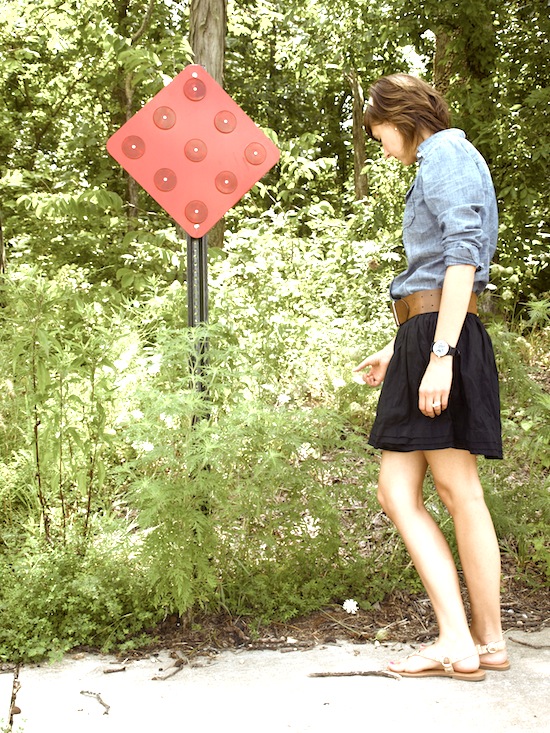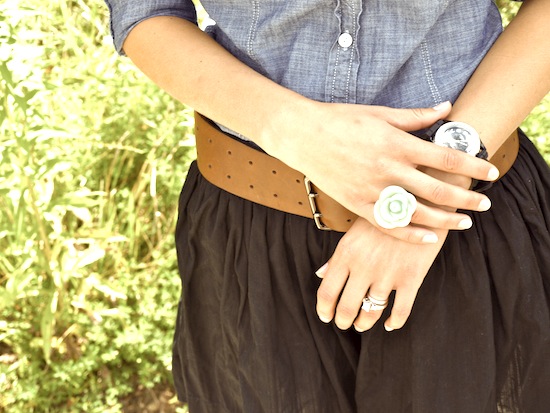 Belt: The Limited
Ring: Forever 21
Watch: Francesca's Collection
Headband: JCrew
Wedding and Engagement Ring: Bob