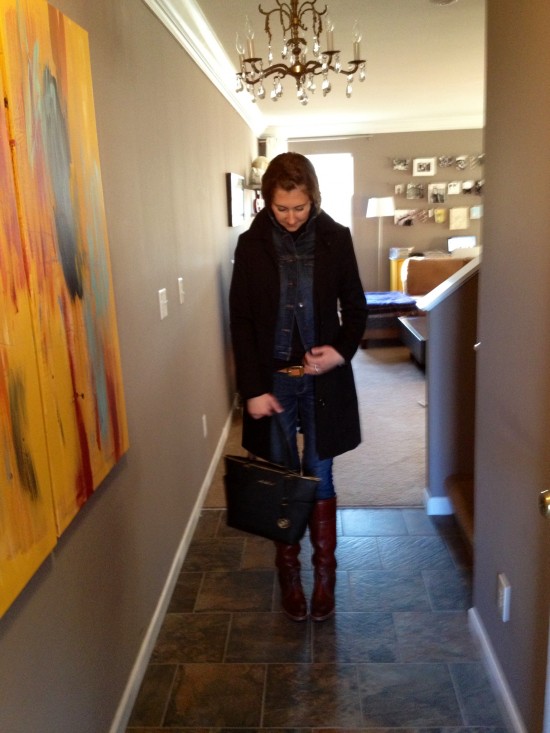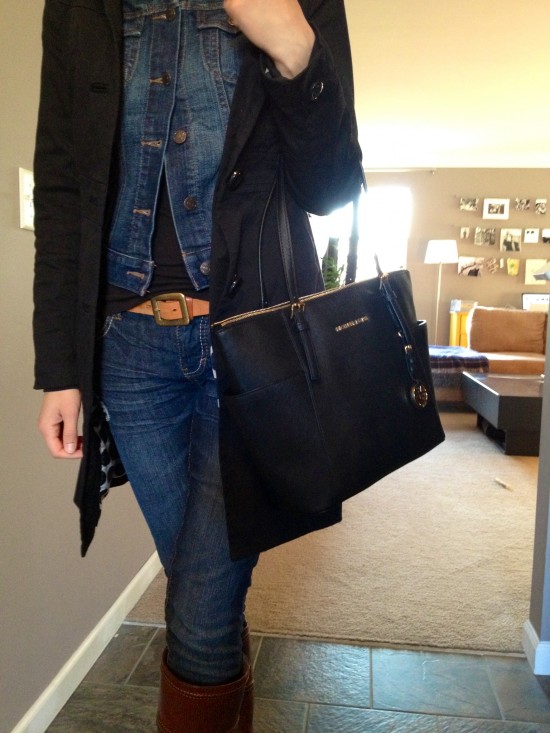 H&M Black Trench (similar) and Turtleneck (similar), Old Navy Denim Jacket, Frye Boots, Michael Kors Tote
well, it's back to reality for us. i threw this on to go out with a friend last night and i was still cold all night.

i think i should have worn a heavier coat. but i just hate the heavy layers! do you wear a huge coat, or just decide to freeze?
and yes, this outfit is entirely based on this pin. except i wore boots instead of strappy heels. a light jacket is one thing, exposed toes is entirely another.