Woke up yesterday morning and was feeling just a bit under the weather. Today, I'm kind of feeling worse. But I need to do some work, so I'm determined to do it. Normally I would be in sweats, but I was feeling good after my shower (always happens!) and so I gave a little more effort. But by the time Bob came downstairs to take my pics I was feeling bad again.
So here I am. Don't judge my pale face. I'm doing the best I can.
I didn't want to look too bad for you guys so last minute I told Bob, "Hold on, I need a scarf or hat or something."  Then he proceeded to make fun of me accessorizing when I don't even feel good. But hey, I'm a professional.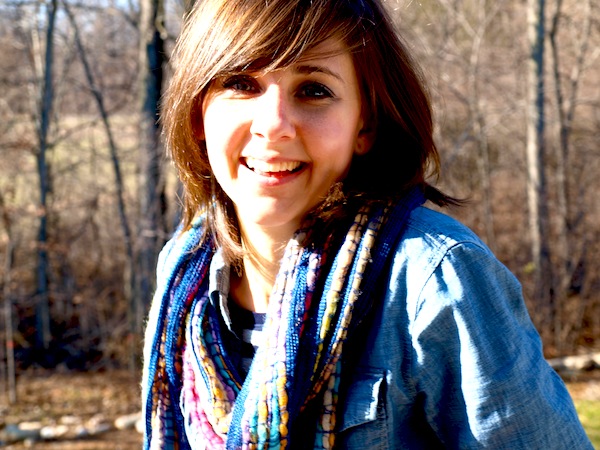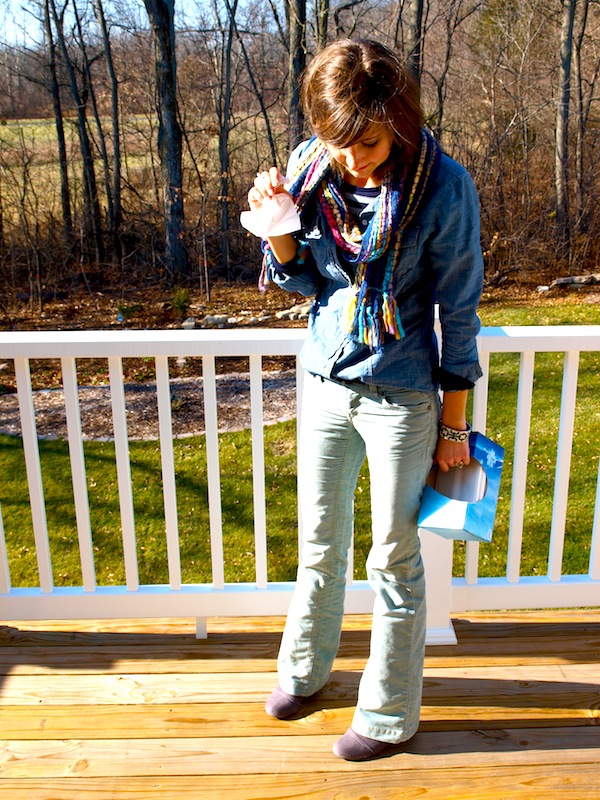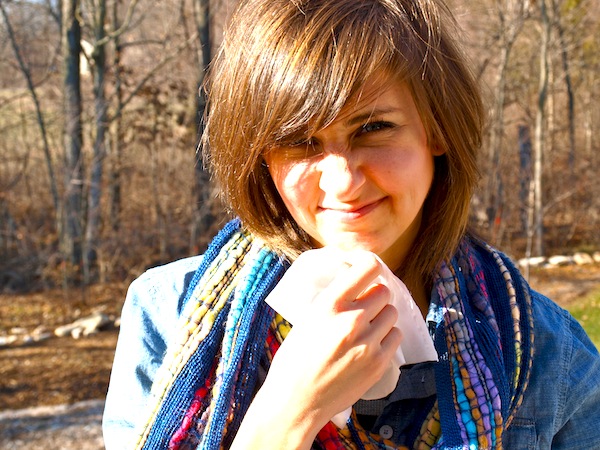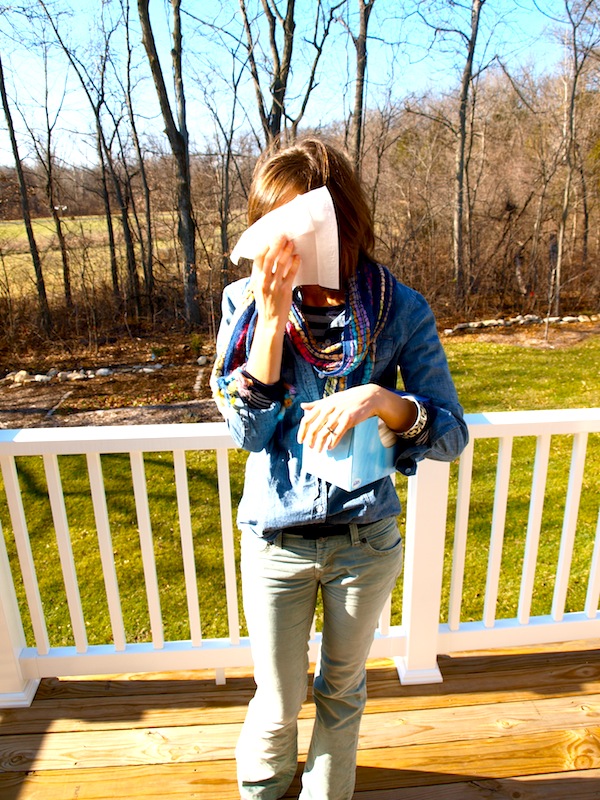 Shirts: Gap
Scarf: Forever 21
Cords: Celebrity Pink from Pitaya
Bracelet: The Limited
Boots: Aldo
Facial Tissue: Puffs