This weather has me changing my outfit multiple times a day. Not that I don't already do that, but now I actually have an excuse. This one is pretty versatile though. I need more of these. When I went shopping yesterday I realized how bad I am at layering and creating new looks with the layers I already own. So I'm going to make a conscious effort to get better. Please let me in on your tricks.
I believe I should tell you that I am the coldest person I know. I am cold from October through April and most of the spring and summer due to air conditioning. I need layers. I wear a cami under EVERYTHING in the winter. If you think I'm exaggerating you should just ask my husband. He makes fun of me. But I don't care. A girl's gotta do what a girl's gotta do. Any suggestions for keeping warmer?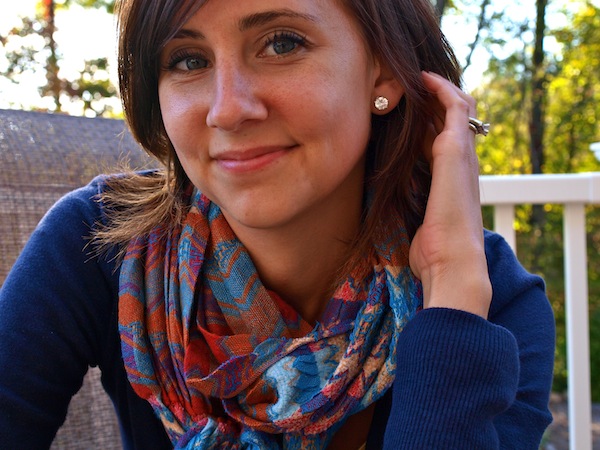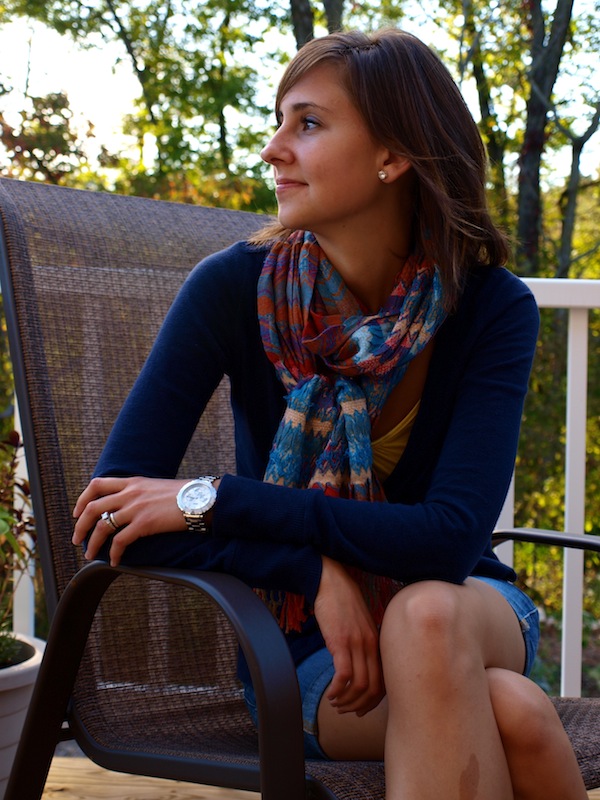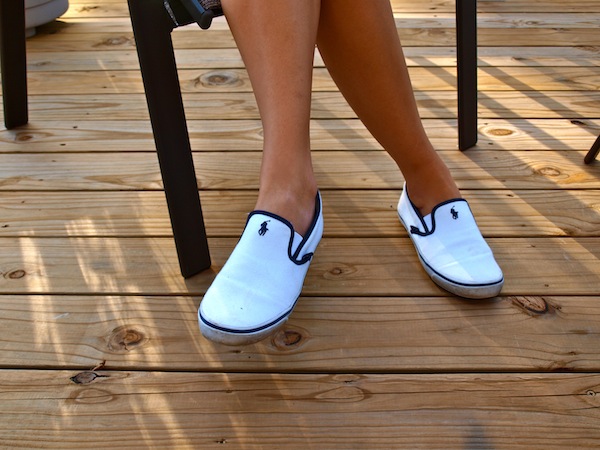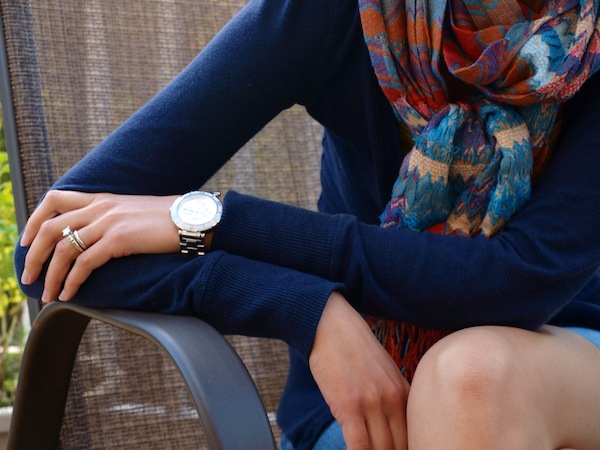 Scarf & Tank: F21
Sweater: H&M
Watch: American Eagle
Jean Shorts: American Eagle (cut off by me!)
Earrings: Von Maur
Shoes: Ralph Lauren (But I kinda like these!
)