OK, so I've been wanting a pair of sneakers for a while. I've tried on so many pairs of Chuck Taylors I can't even count. But I never quite liked the look of them on me because they've looked too masculine. I do have a pair from Coach that I bought many years ago, but they are SOOOO uncomfortable. And they make my feet sweat with no ventilation, then they get cold because they're wet…it's an ugly cycle.
For some reason I think these will be different. Maybe it's because I think Ugg can do no wrong. They keep my feet toasty and I don't care what people say about them! They're great in the winter. OK, just maybe not everyday…which I am totally guilty of. But I'm trying you guys!
So, what do you think? Like 'em? Want a pair? Here are a couple from the Ugg site. There are lots of other cool ones on Amazon
.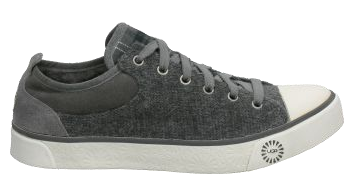 Women's Evera, gray