In just a couple of weeks, my hubby and I will be spending my 30th birthday in Chicago! I'm so excited I can hardly stand it! But right now I'm waiting to spend any money until I get there. And I'm making my plans now. All I ever want to wear are giant sweaters that will keep me warm. Enter Tunic Sweaters! Um, hello! They're exactly what I'm looking for! And (bonus) Refinery 29 confirmed that leggings are still ok to wear. Fabulous news!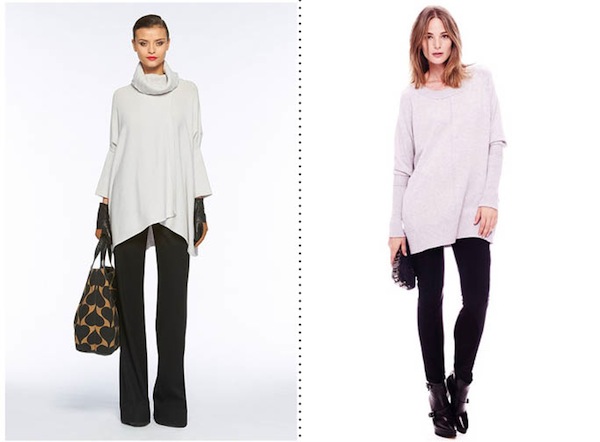 Here's my version. I recently put this together for a reader. Still casual enough to hang around the house during the warm days and throw on a jacket for going out during the cool nights.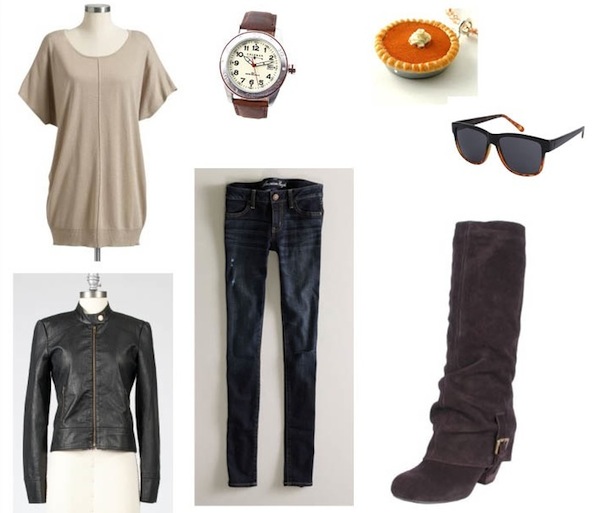 Sweater, Jacket, Jeans, Watch, Necklace, Sunglasses, Boots
Giveaway Winner
We've got our giveaway winner for the Luxe Lotto. Vittoria from New York! Yea! Congratulations Vittoria! You'll be getting your Coach necklace from me soon!