This was going to be my 4th of July outfit, but I was unexpectedly out of town, so I didn't get to.
But it seemed like the perfect summer into fall outfit. We went for a walk and found some changing leaves! Wowswers.
We went to see "The Switch." Have you seen it? It's so cute! So funny! The little boy is amazing and makes me want one!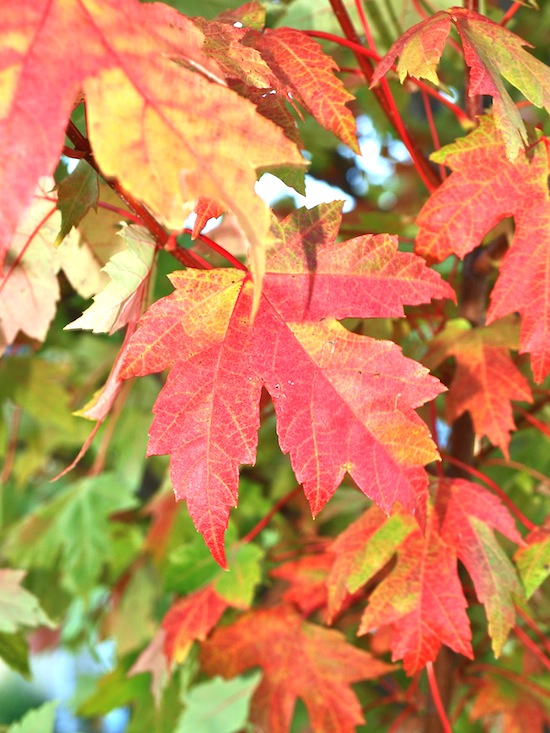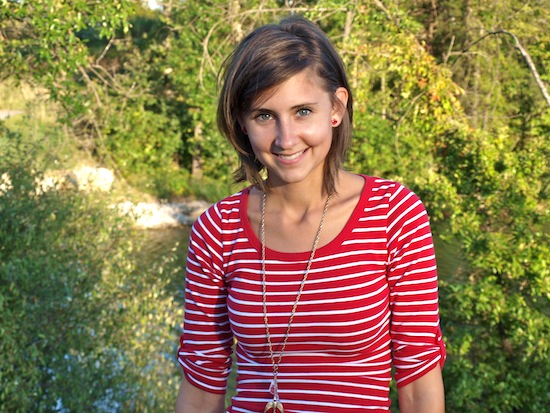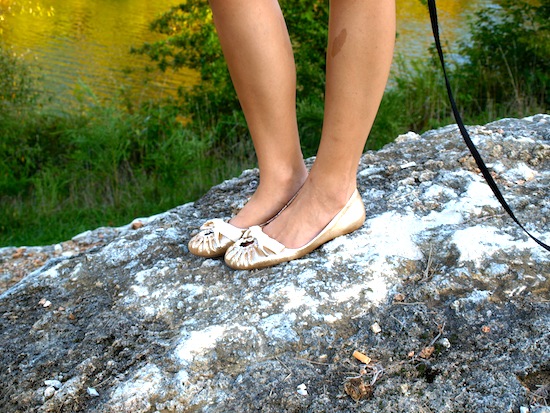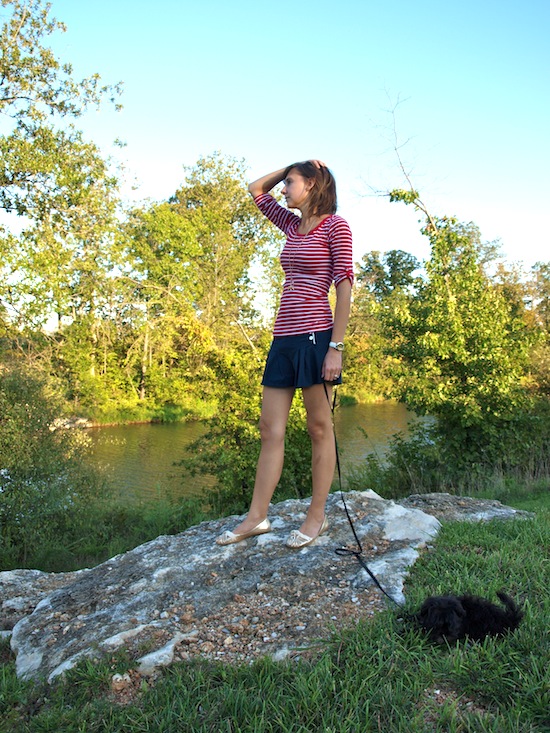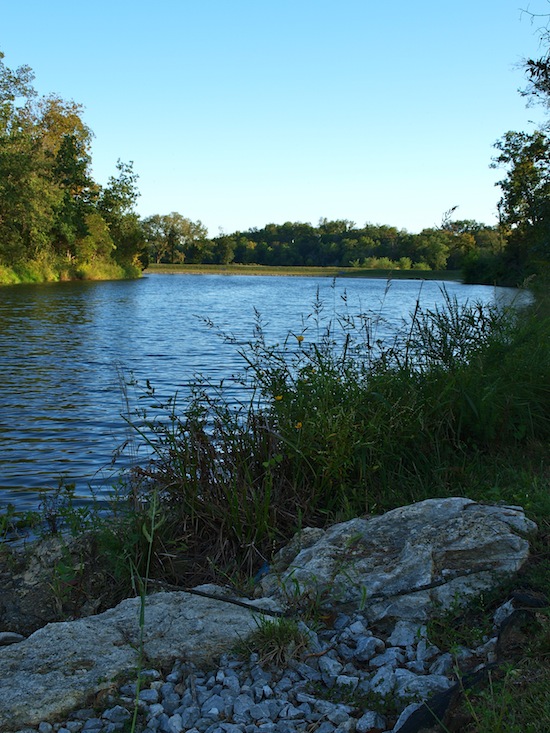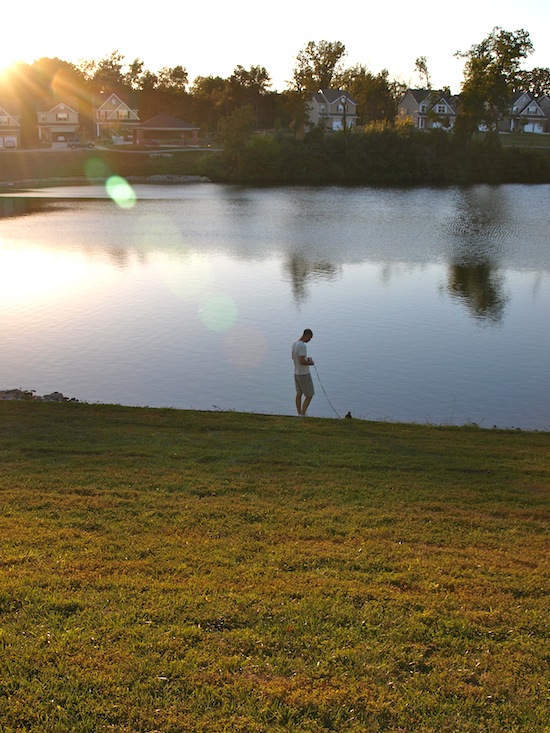 Oh my gosh! Will Schuester is wearing the same shirt Bob has from Gap! Ha! Love when that happens!
Top: H&M
Shorts: Anthropologie
Necklace: Forever 21
Shoes: Jessica Simpson
Earrings: Linkel Designs