I did it! 30 outfits! I can't believe it's over, I always love ending this challenge because I realize after I get over the hump I can keep creating. I won't though. I have too many other clothes to be thankful for. However, I won't stray too far because I did have some really great clothes in this challenge. And I want to keep wearing them! Hopefully you won't get too bored.
You know I'm really excited to go shopping now too! I'm making a list of things I need to get, like more boots. And another pair of skinny pants, since I wore those so much. And more sweaters! And Scarfs, and accessories!
OK, I'll stop. Without any further ado, here is the last outfit.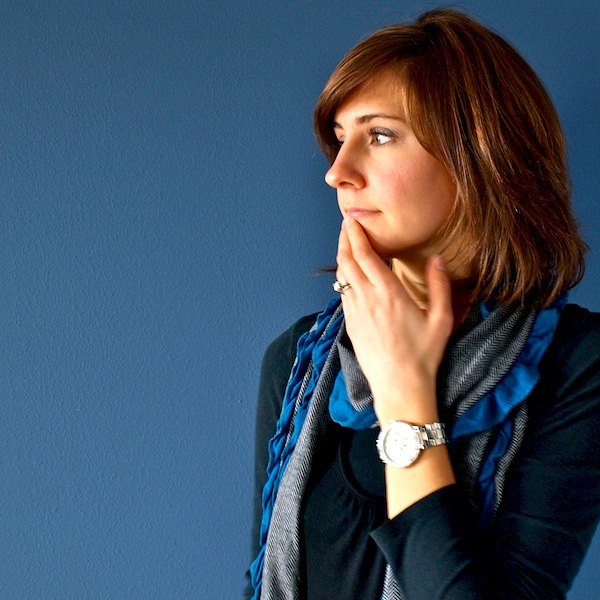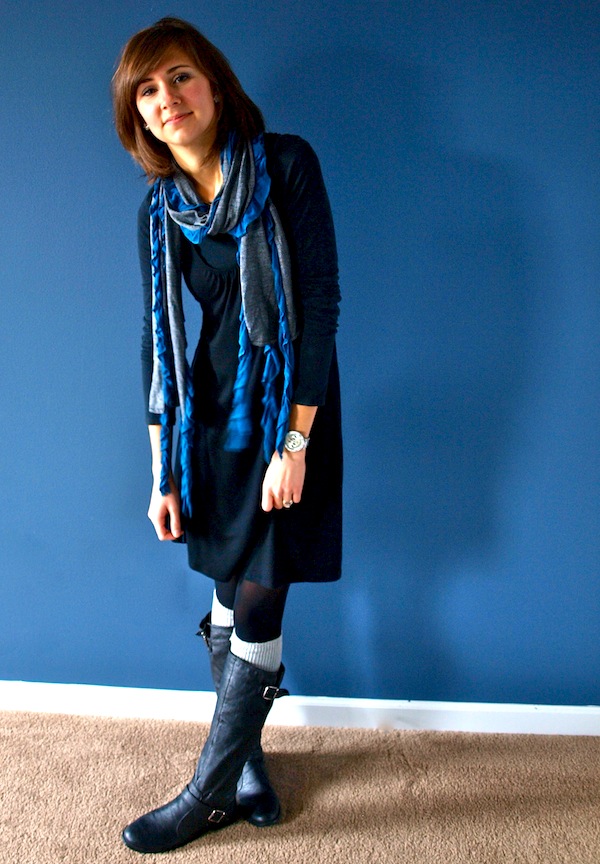 Dress & Socks: Forever 21
T-shirt: Target
Scarf: Shi
Boots: Local Boutique
Watch: American Eagle
Diamond Engagement Ring: Bob