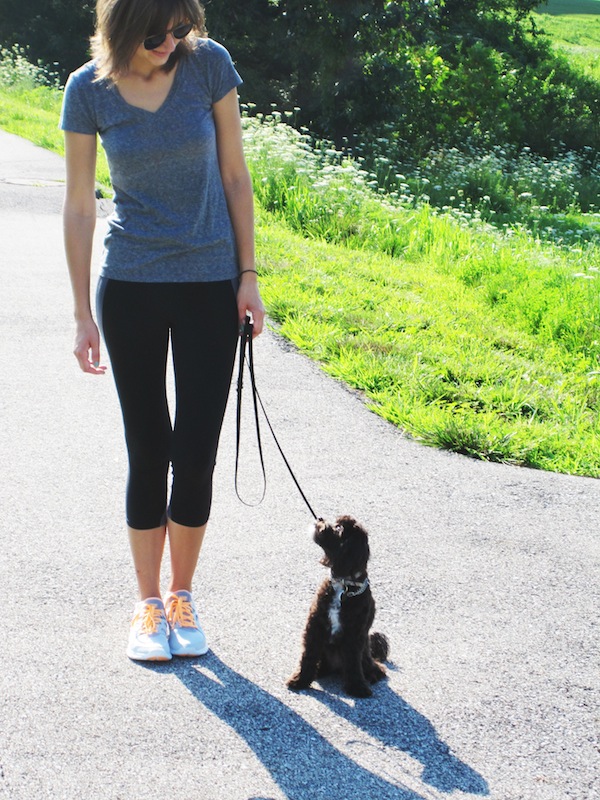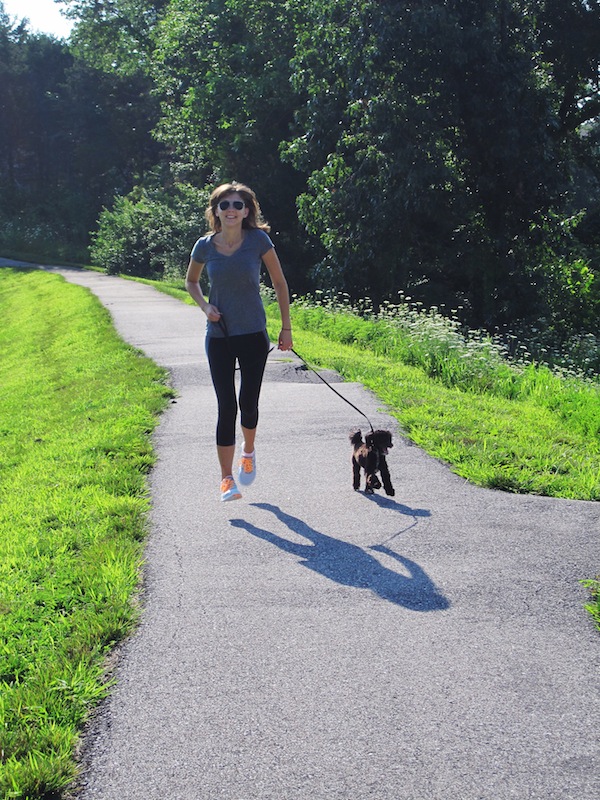 Get the Look: Gap t-shirt (similar) and leggings (similar), Nike Free Run+ 2 Shoes
So this is what our mornings look like. Rolling out of bed, throwing on some sunglasses to hide my sleepy face, and taking Bella for a walk. I got my new shoesies and new pants on and I was feeling cute until I walked outside and realized it was a bajillion degrees out. I made it a whole 10 seconds without sweating. By the time I got home, I had the full body sweats. And then it was 106 by 2 pm.
Luckily it cooled off and I was able to see "The Little Mermaid" at The Muny!
Sing wit me now…Sha la la la la la Don't be shy, you got to kiss the girl, you going to miss the girl…