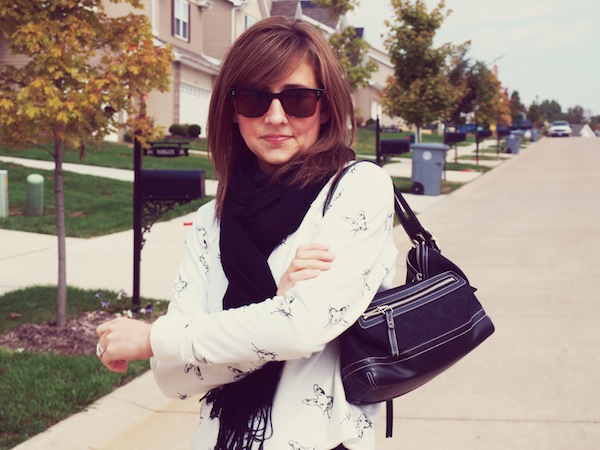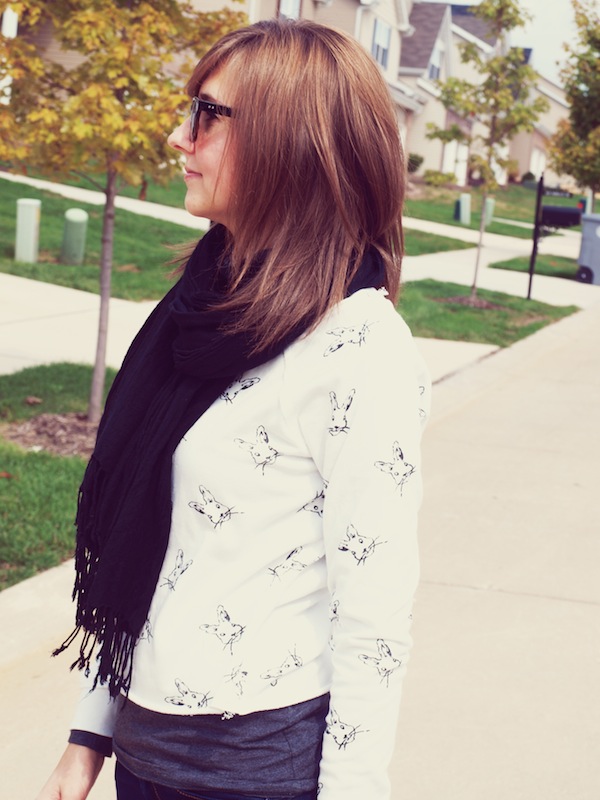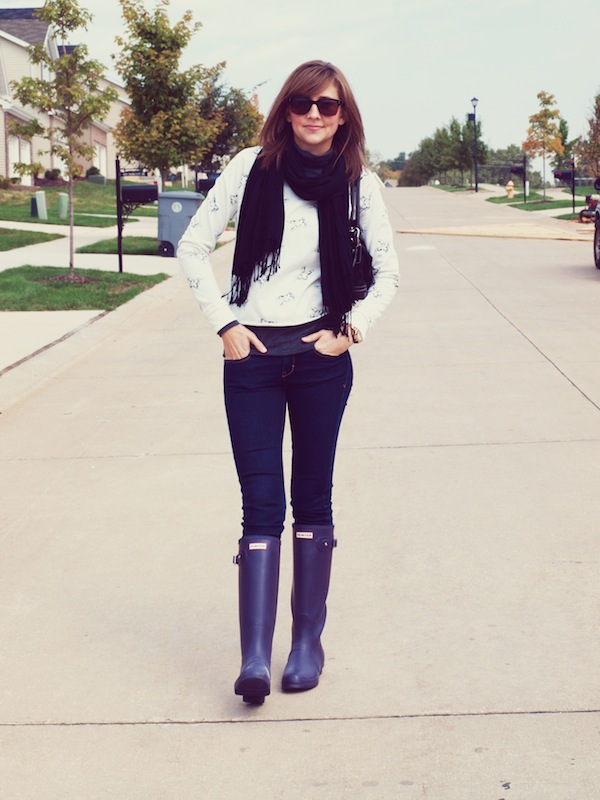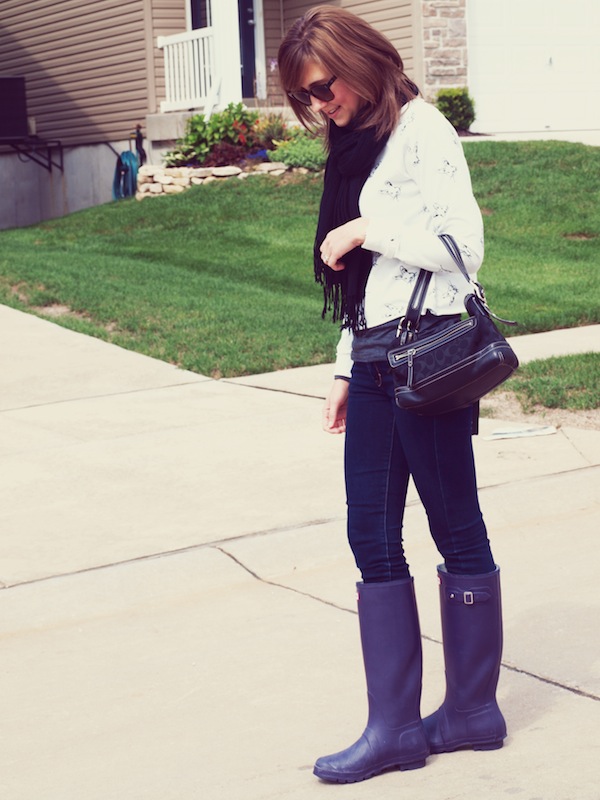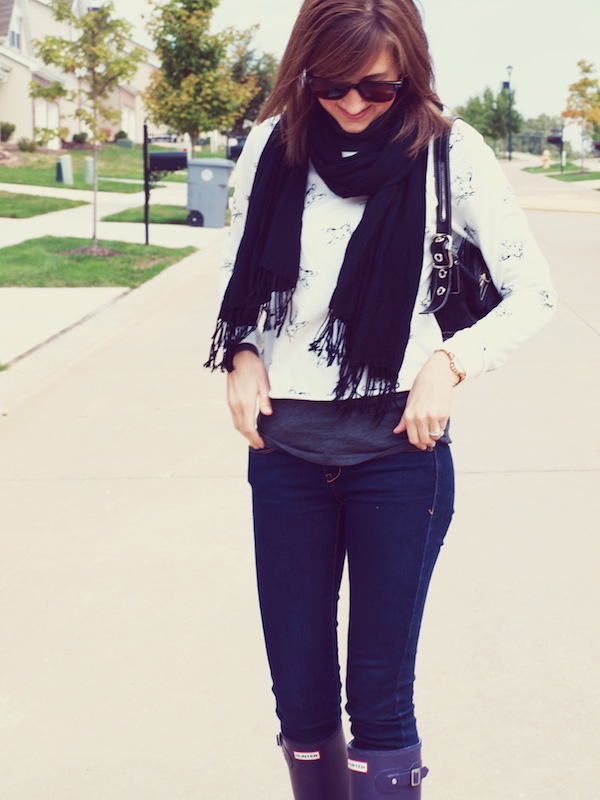 Forever 21 Shirt (similar), American Eagle Jeggins (similar), Hunter Boots, Coach Purse (similar), H&M Scarf (similar)
I made my friend Tracy go shopping with me and help me buy some shirts. I am the worst at buying shirts. I could buy up all the pants and skirts and shoes, but shirts I have a problem with. I only got 3, but I'm super excited about them all. This one is probably my favorite. I have worn it about 10 times so far (not all of them have been worthy to share with you). Isn't it cute!? It has bunnies on it!
But I need some tips.What other shirts do I need in my wardrobe?