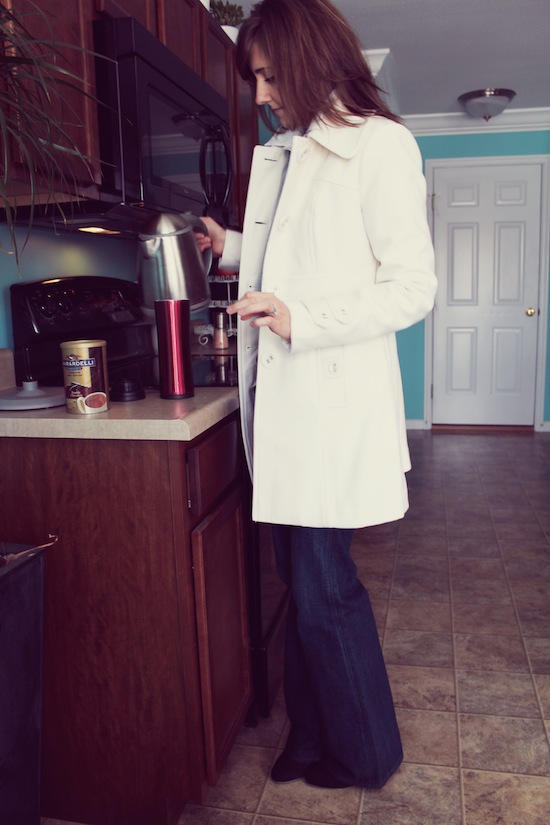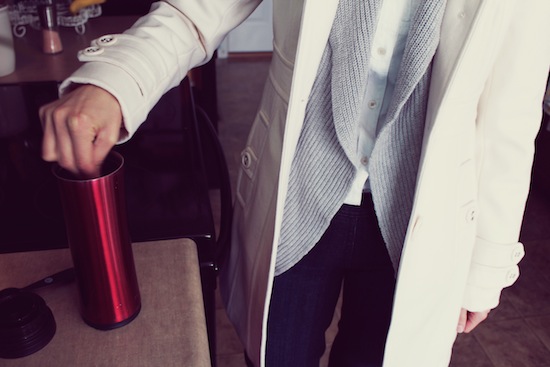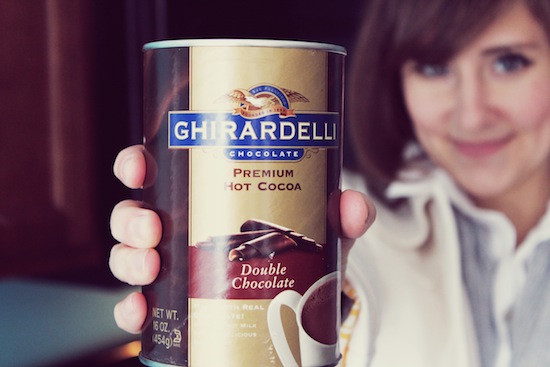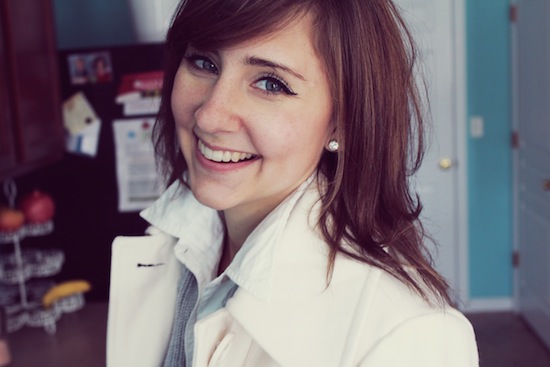 Coat: For Elyse, Sweater: Gap, Shirt: Jimmyz, Jeans: AG, Boots: Old Navy
Dear Hot Beverages that I love to consum during the Fall and Winter months,
Why do you feel the need to burn me every time I put you in a special stainless steel mug? It's unfair really. I'm spoiling you by buying you such nice homes to live in, and yet you are so nasty in return. I put ice in you to cool you off a little, but you still burn. I hope someday we can be friends. But right now, honestly, I can't take you anywhere!
Love,
Linda