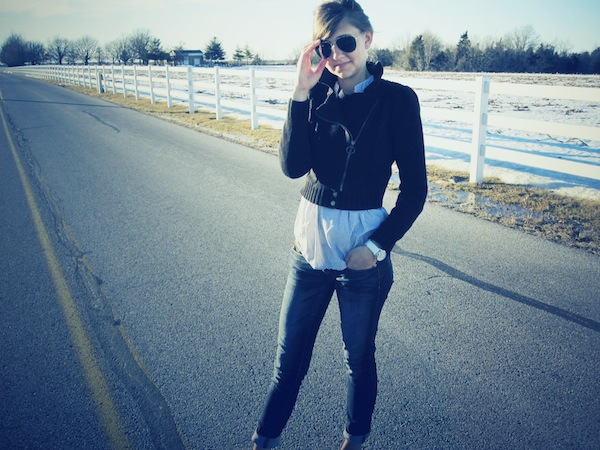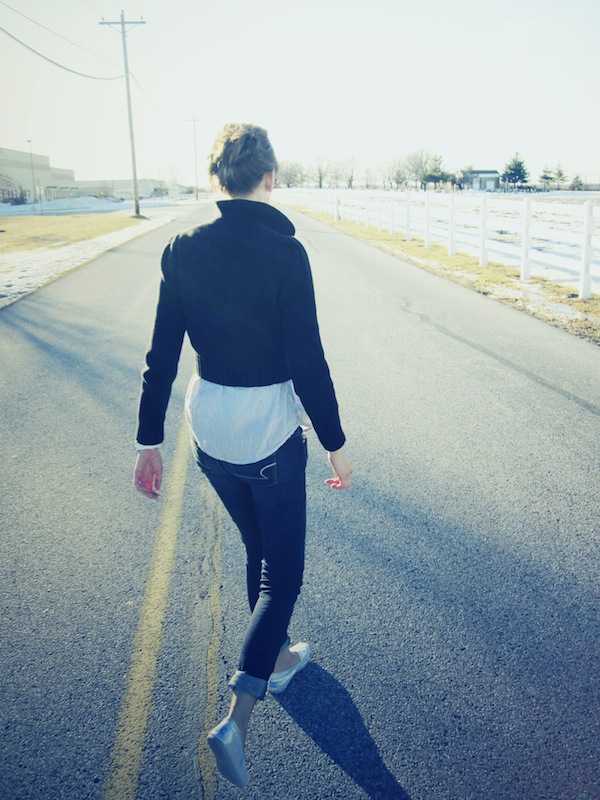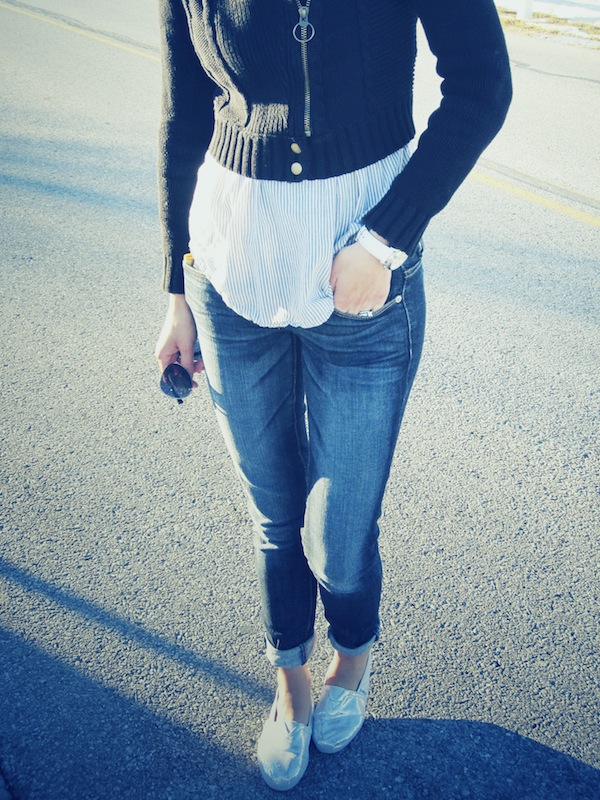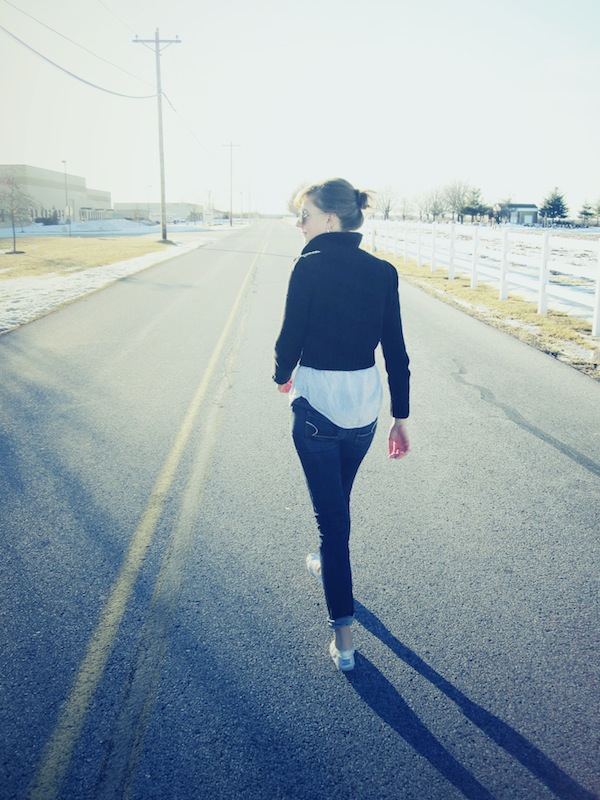 Valentine's Day is probably my favorite holiday. But this year, I'm totally neglecting it. The only person getting a present today is Bella. She needs a new crate. She outgrew her puppy one. I may talk Bob into looking at new rings for him. He lost his a few months back and we haven't replaced it yet. That does sound like a fun evening.
Wanna know why I like V-day? Because my mom always spoiled me with gifts! She was always my Valentine. She even got us chocolate covered strawberries this year. Isn't she sweet!
Then, 6 years ago, I had my first real valentine: Bob. And do you know what? He proposed Valentine's weekend! And that made me love it even more! My first Valentine's day with a boyfriend and I get engaged. What a great holiday!
Do you love it too?
H&M Tunic (similar) & Sweater (similar)
American Eagle Jeans
Toms Shoes (in pink!)
Banana Republic Sunglasses (similar)
DKNY Watch (similar)