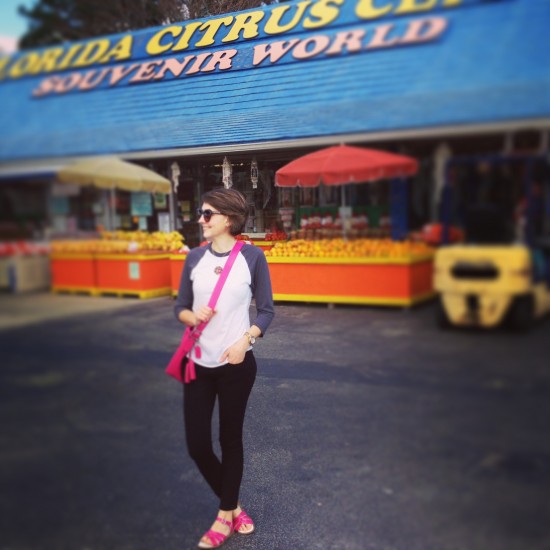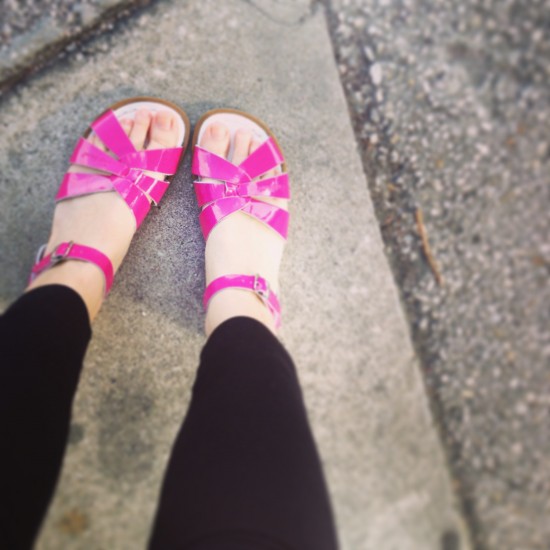 Emerson Fry T, Gap Leggings, Coach Bag, Saltwater Sandals, Sunglasses
, Michael Kors Watch(similar)
We're in Florida!!! The weather is everything I dreamed it would be. Yesterday I even had shorts on!
Anyway, on our way down, we stopped at some friends house. You know the kind of friends who bring out things in yourself that you didn't know were there? Those kinds of friends. They were so accommodating and sweet and made me want to move to Ashveille, NC! So cheers to Matt and Betsy. Thanks for all your hospitality. Hope to see you on our way back!
And yes, I'm going to paint my toe nails. Thanks for the reminder.