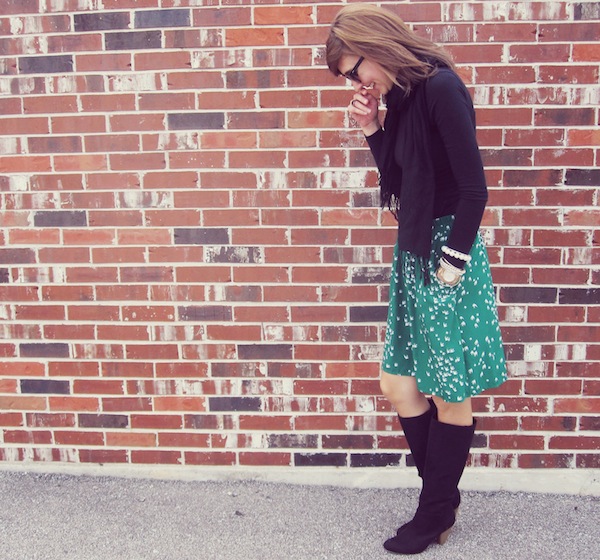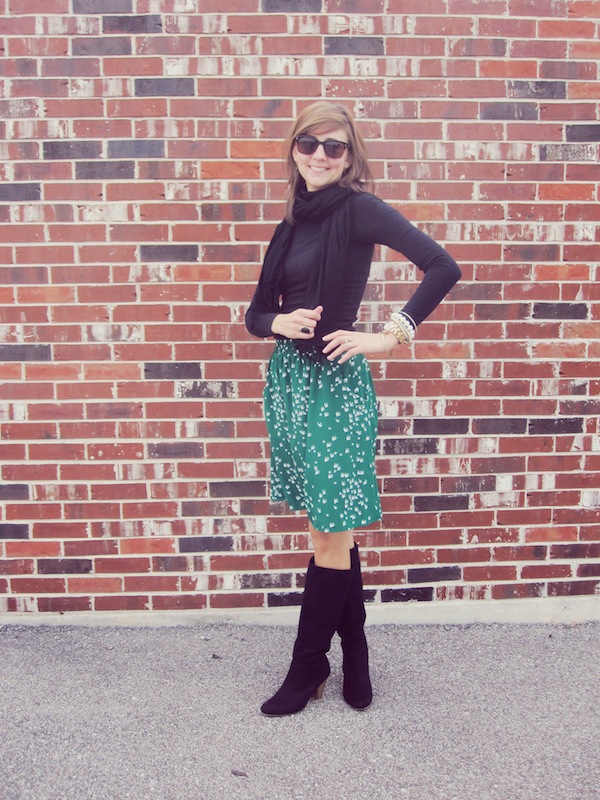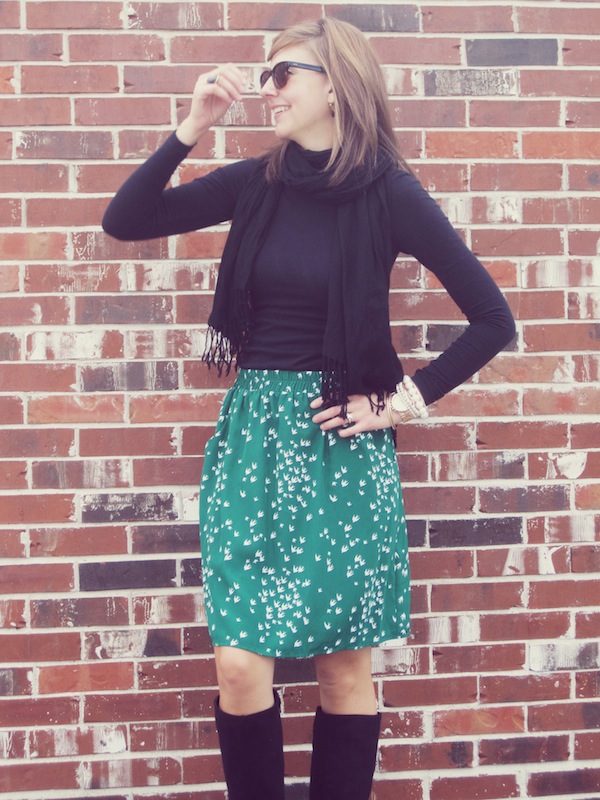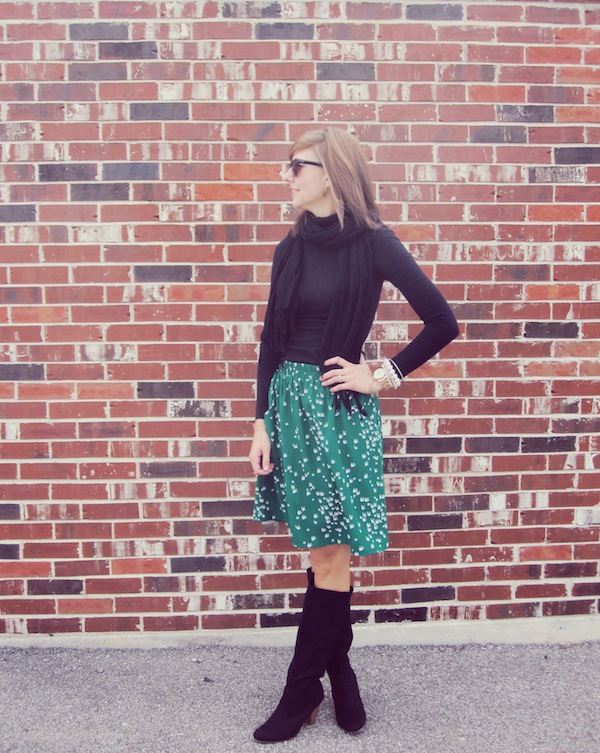 H&M Turtleneck (similar) and Scarf (similar), Pitaya Skirt, Old Navy Boots, Michael Kors Watch, Forever 21 bracelets 1 and 2
Today is the last day of my 20's. Tomorrow is my 30th Birthday. I can't believe that I'm going to be that old. It's kind of strange that I am now the age that I'm saying things to kids that people used to say to me, like "You're so old!" and "You're sixteen? Oh, that makes me feel old." Ha! But I'm realizing this is all totally natural and, as my sister-in-law said, it's alien-like not to age.
So, the positives are that I've got more wisdom than ever and a better wardrobe. 🙂 Plus, I love being an adult and not having anyone tell me what to do. Except Bob.
Here I come 30's! Let's do this!