Right now this guy is pinning our dog (Bella) down Dog Whisperer style (gently of course). He says "I'm breaking her." She's been a little unruly lately. She pooped twice on the carpet. That does not make mommy and daddy very happy.
Now he's singing "Hide Your kids, hide your wife, hide your Bella…" He thinks it would be funny if the rapist called in and told Antoine Dodson that he wanted in on the royalties.
Now he is growling and pretend biting Bella.
Isn't he just the dreamiset!? I forced him to let me take pictures of him and show you what great style he has. I don't think I would have paired the scarf with this outfit, but I really love it! Great job Bob!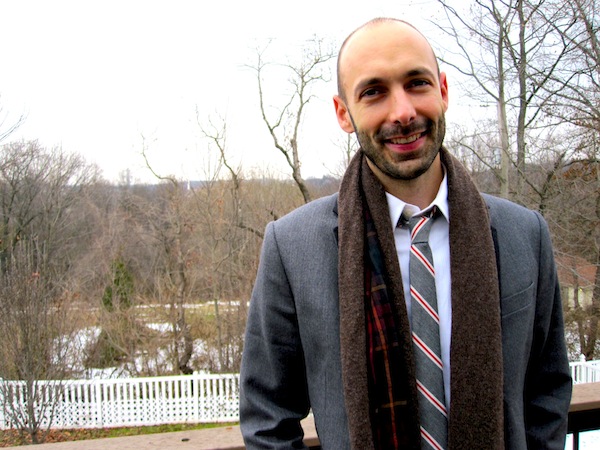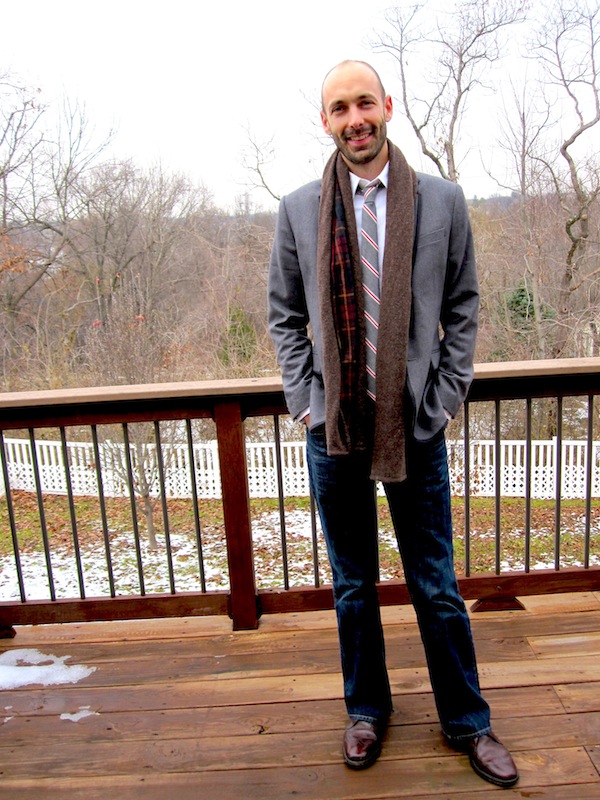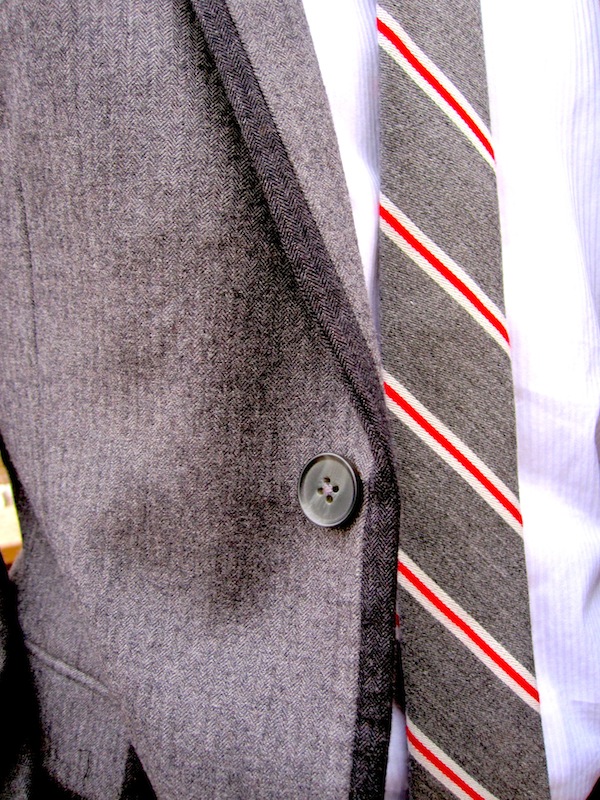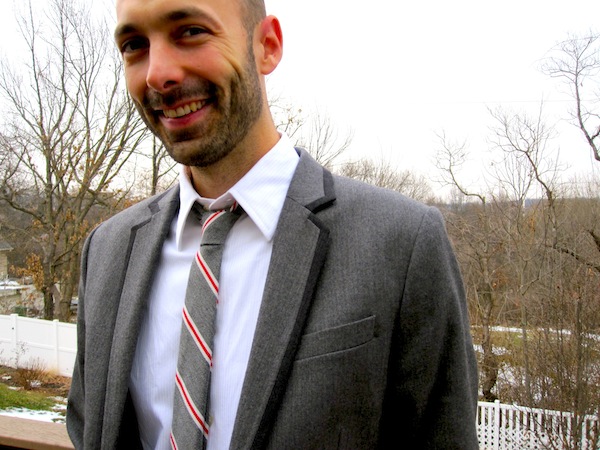 Also, I need your help! I still can't shake needing a new pair of HIGH heels! Got any suggestions of some comfortable ones?
Shirt & Coat: Express (look alike coat)
Tie: Urban Outfitters
Jeans: Banana Republic