The Style Bloggers Map
Hey Style Bloggers, if you plan to travel (or if you want to see who lives around you) you can benefit from this map! You can see who lives close, or plan meet-ups when you go out of town.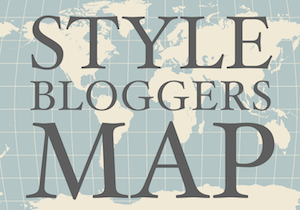 Get Added To The Map!
Join the other 700+ Style Bloggers and get your blog added to the map.
Just 2 Simple Steps!
1. Fill out the form below.
2. Pay $4.99 or add the Style Bloggers Map badge to your site.

Add the Badge
Find more badge sizes here
Or Pay $4.99