A while ago I was looking at The Sartorialist getting my daily fix and he had this photo of Garance Dore up: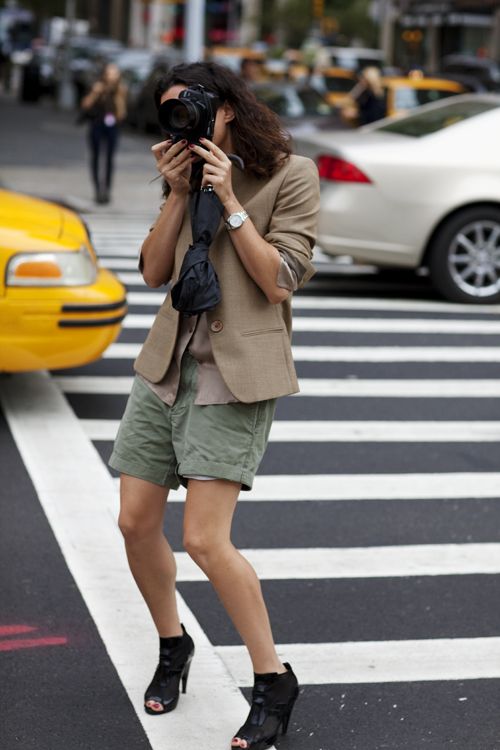 The caption read: Garance just shops in my closet (and by "in my closet" I mean the green shorts, not the heels!)
Then I saw this (which could be a skirt, but could also be shorts):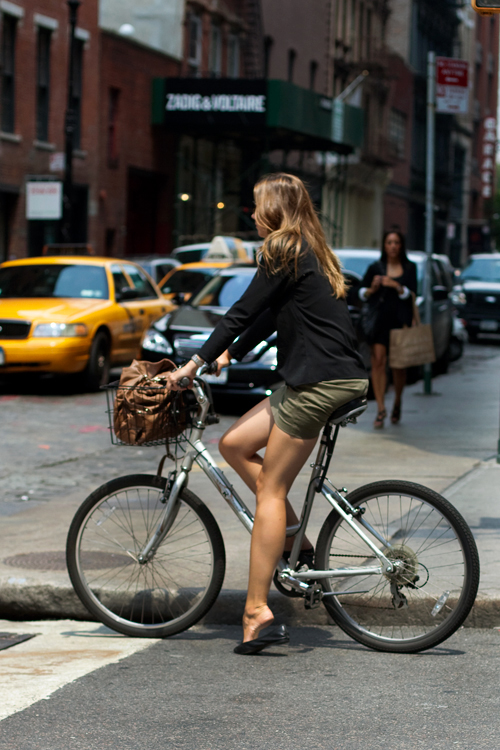 I totally fell in love with these shorts, but knew that Bob wouldn't let me wear his shorts and he didn't have any shorts that I'd really want to borrow anyway, so I kind of put it in the back of my mind…until, I saw these: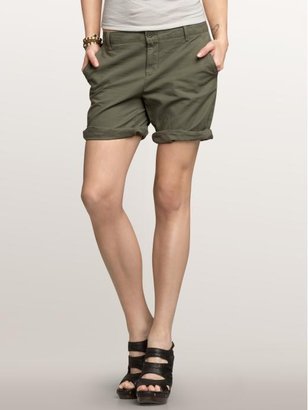 Aren't they so cute! They have them in several colors and I'm for sure getting at least one pair (maybe the light pink color!). What I like about them is they're not super short, but they're not super long either. I really don't love wearing shorts, but I'm liking these. They could be worn with either heels or flats with a variety of tops! I'd wear them with a silk or chambray shirt, some comfortable wedges and some chunky jewlery.