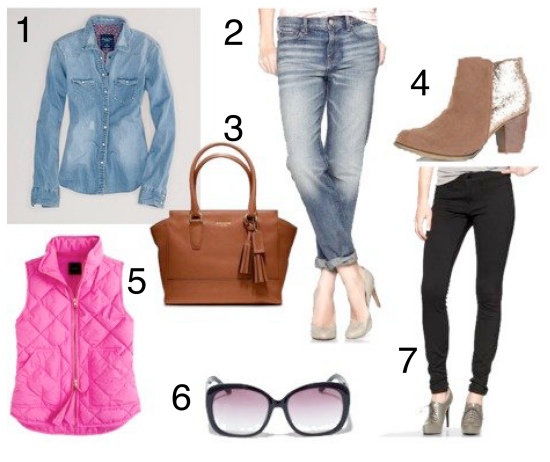 1: A denim shirt
2: Boyfriend jeans
3: A classic bag in cognac
4: Glitter boots
5: A Vest (to keep arms moving freely)
6: Big Black Sunglasses
7: Ponte Knit Leggings (They look like pants, but feel like leggings!
In case you were wondering, this is classic Linda. These 7 items are my everyday. I am having a tough time wearing anything else. I try to only post outfits with a little variety, but if you ran into me at Target, 9 times out of 10, you'd see me wearing most of these items. Of course, I couldn't wear both of these pants together. So while washing one, I wear the other. But if I could wear them both, I would. Sometimes, the classics are the best.
What are your classics?