In case you miss out on following me on Instagram, here are a few snaps from this past week.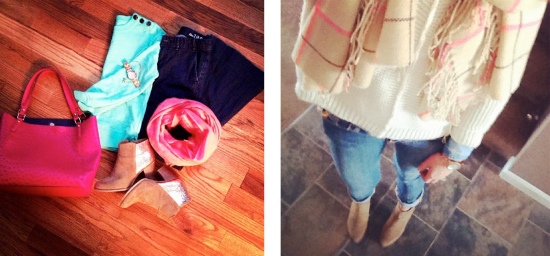 Styled up my Glitter boots a couple times already this week, once recreating this outfit, and the second felt very Jill inspired.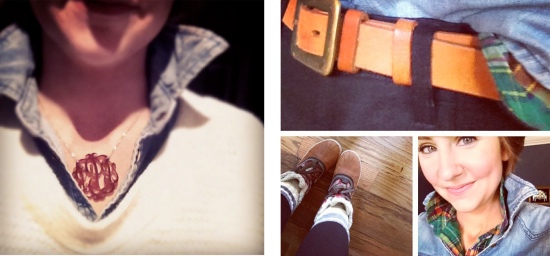 Got my monogrammed necklace from Bauble Bar! I love it! And these are the details of what I wore on Christmas Tree Day. The details really make it, I think.