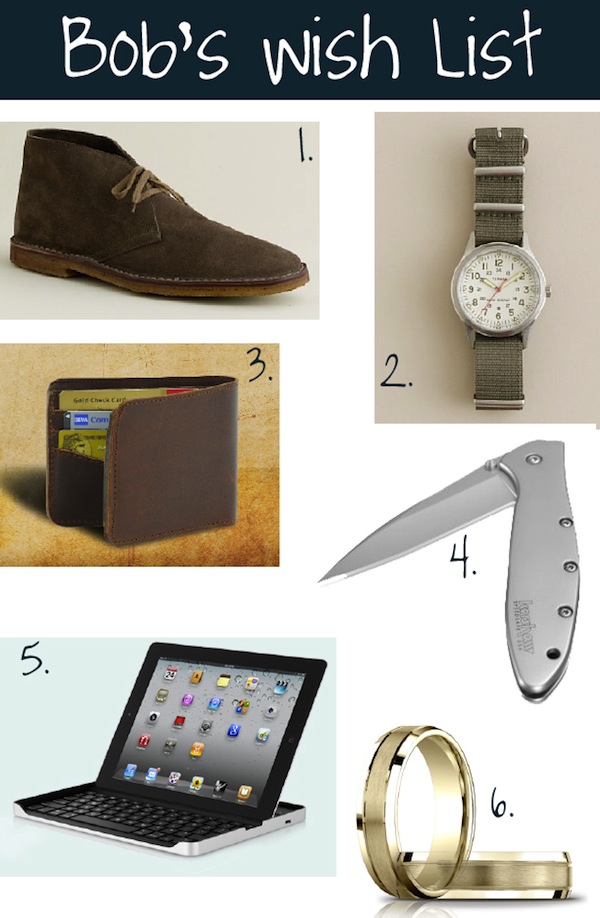 I don't know how you feel, but I think men are so difficult to shop for! And it seems some of the men in my life don't need much. So, I thought I'd share some things on Bob's list…gifts for the guy who has everything.
1. JCrew Boots – classic.
2. Timex Watch – perfect to wear everyday.
3. A Real Man's Wallet – this is the coolest leather company I've seen. Very manly. Bob already has this bag. And I kind of want this.
4. Kershaw Knife
– I've learned one thing, men LOVE knives.
5. Logitech Keyboard Case by ZAGG (for iPad 2 and for iPad 1
)
6. Gold Ring – he actually just got this one since he lost his wedding ring last Christmas – grrrr!