I finally took the plunge and bought myself an awesome pair of red jeans! And they come in other colors too. Already worn them twice, and they turned one pair of my white undies pink.

But I don't even care. I'm gonna wear these things a bunch. Still thinking of cool outfits I can make. Any suggestions from you lovely ladies?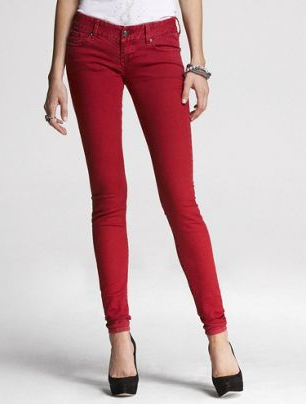 And they're so perfect for Christmas and Valentine's day!