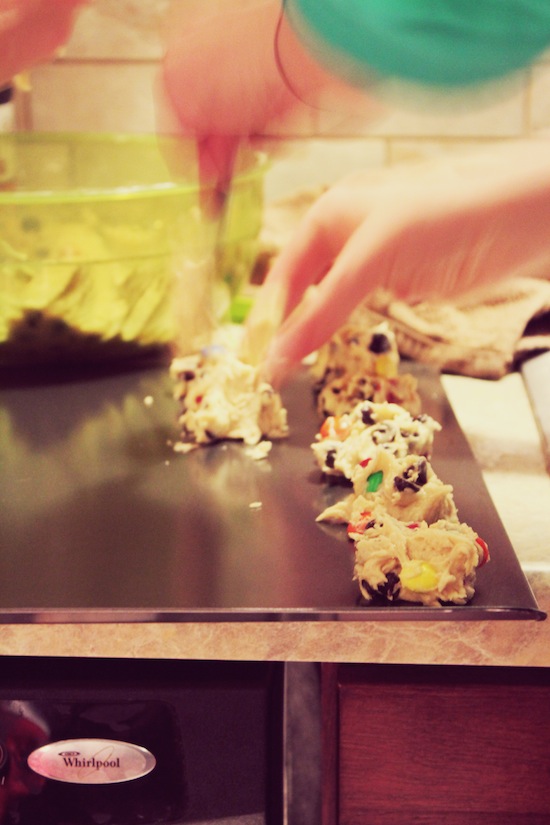 Last Friday, we had our 2nd Annual cookie baking night with my sister-in-law and all her friends which have now become my friends.

We had lots of fun. That day was kind of a bust for me, so I ended up bringing store bought cookies (it's a long story which involves the grocery store not having the ingredients I needed), so I just got to chill and eat, take pictures, and hold babies! It was pretty fun. Oh, and we get to wear our jammies!
Do you have any fun holiday traditions with your friends? What are they? Secret Santa? Christmas party? What!?!