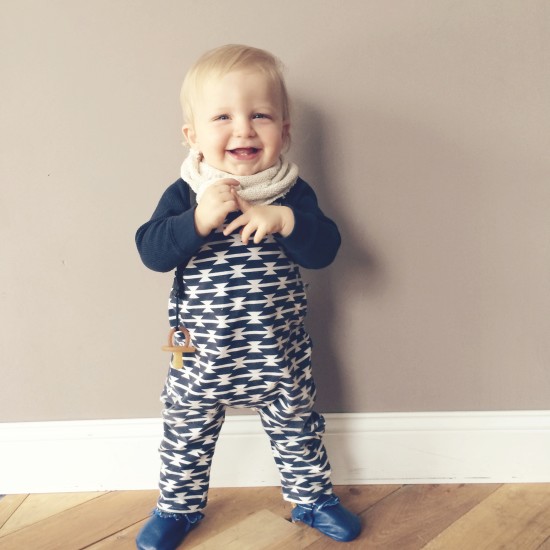 I struggled for a while with this whole baby boy thing. Not that I ever regretted that it was a boy. I just had no idea how to dress him! Ha! And besides that, the options were so much fewer. So I went about following all sorts of mom's on Instagram with baby boys & killer style and researched until I was blue in the face.
I still struggle from time to time, but I'm having so much more fun than I thought I would.

So just in case you're struggling the same as I was, these are a few things I've learned.
1. Spend a few bucks on things that you love.
I wouldn't suggest this if you have a girl. I mean, there are 1,245,846,349 options for girls out there and you can get away with spending pennies and they still look adorable. I feel differently about boys though. And obviously, everyone has a different idea of what a "few bucks" means, but I really do think this is a good idea. I have some wonderful pieces for Alden and he just wears them all the time. These are the items I plan to keep for future babies or let some special people (my sisters) borrow them. Or, I make sure to buy brands that I know I can sell on eBay. Like Freshly Picked, for example. I wanted Moccasins, so I went for the hottest ticket and knew they would sell. This is also how I justified them to my husband. Ha ha!
Favorite shops for investment pieces: Carly Megan, ChildHoods & Fawn Shoppe
2. Shop the sale rack and used children's stores.
I hit the jackpot at a resale shop this past winter. I got ALL Gap Kids! Shirts for like $2 a piece! And if you hit stores at the right time, you can get these prices on new clothes as well. Don't pay full price at big box chanis. Like, ever. (Okay, this is really a tip for all children's clothing).
Favorite sale racks: H&M, Gap
3. Picking boy clothes doesn't mean you have to settle for all cargo pants.
I'm pretty frustrated that all the pants at Target are some sort of cargo pant or short. Boys can wear other things. And they can be cute. I found that I love my little guy in baby leggings. In solids or boyish prints, they're comfortable for him and they aren't wide leg cargos.

Well there you have it. These are the 4 things I've learned. What have you learned about dressing your baby boy?
PS: My favorite Insta Mom's are: Shaynah (blog, Insta), Bex (blog, Insta), Christine (blog, Insta)
Alden is wearing Carly Megan Scarf (similar), Gap T, Cotton Bottom Designs Jumpsuit, Freshly Picked Moccs, Ryan and Rose pacifier clip (c/o)