So, this is totally not current, but it's good for you to see some oldies, right? Maybe sometime I'll even show you me with blond hair! This time, you get to see short hair Linda. She has since decided not to go short again as it is not the most flattering.
Remember when I told you if you wanted to make friends carry around a ukulele through the airport? Well this is when I did just that. My sister-in-law had a destination wedding in Sarasota, FL and Bob and I were the rock-star performers, ukulele included. I unfortunately don't have a pic of the uke, but there is one of me and Bobby singing "1 2 3 4″ by the Plain White T's while everyone exited. Oh yeah, it was hot. Especially the part when all our family was walking up the aisle and we were stuck on the side and they were all talking and it totally distracted us and we quit singing for a few lines. Ha ha! Ah well.
Oh, and the best part? I my bestie Gertie got to come take the pics! Yeah, she's a traveling photographer in case you want to book her. Such a tough job she has.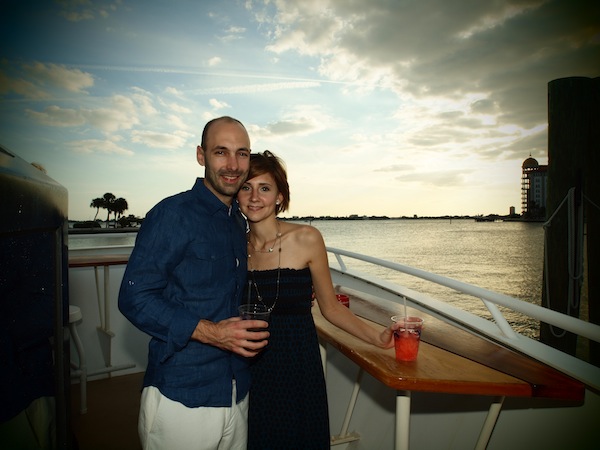 Sunset Rehearsal Dinner Cruise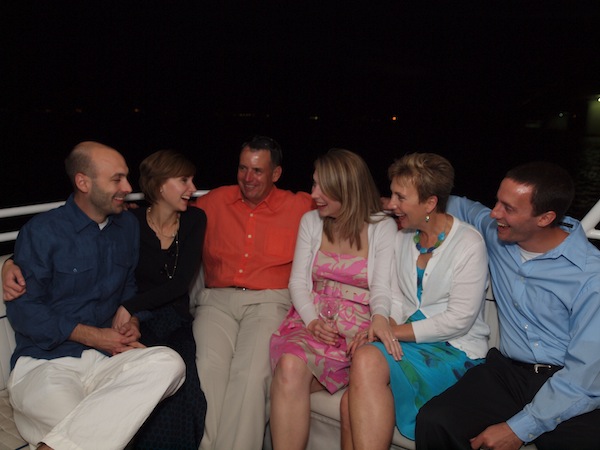 Bob's parents, sister, and brother-in-law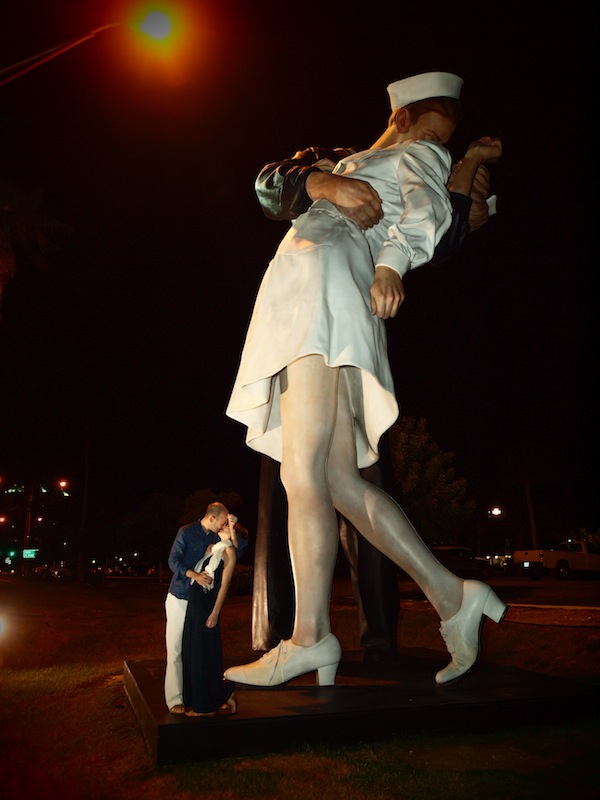 We took a minute to re-create this fab photo.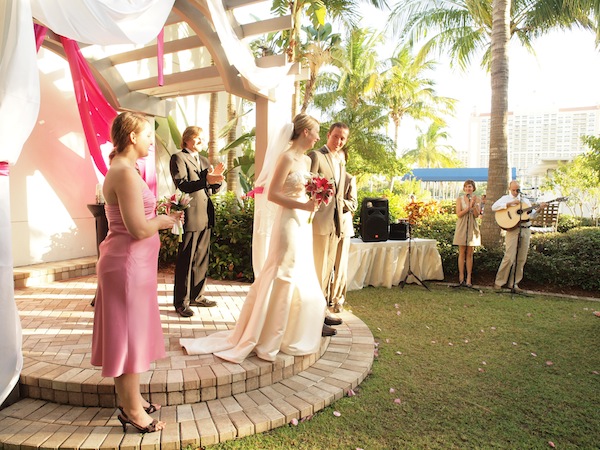 And they're married! Check out me and Bob getting ready to sing in the back!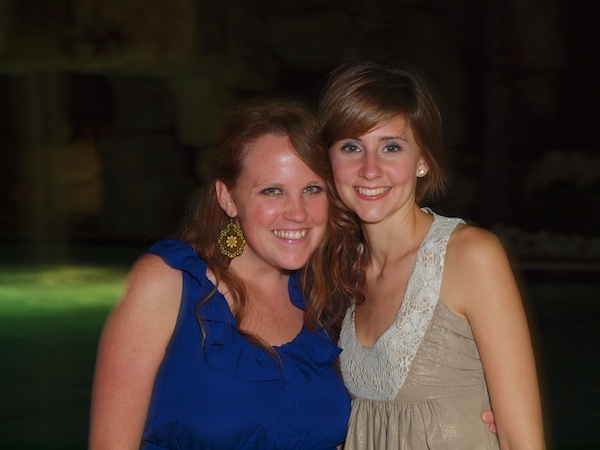 Me and Gertrude of Inspired Photography (what a great excuse to have a friend there!)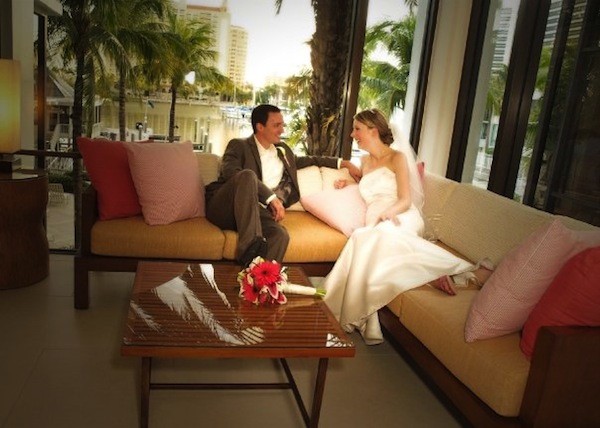 Here's the bride and groom at our amazing hotel, Hayatt Sarasota – freaking amazing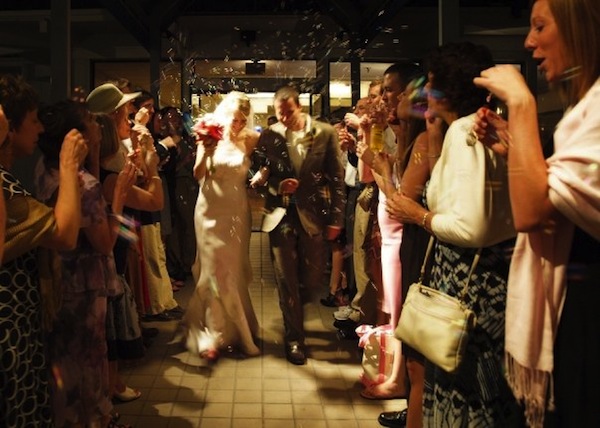 Doesn't it look like fun? I want to do it again! Maybe Bob and I should renew our wedding vows?
Rehearsal Dinner Dress: Kensie Girl
Wedding Dress: Anthropologie