Yesterday: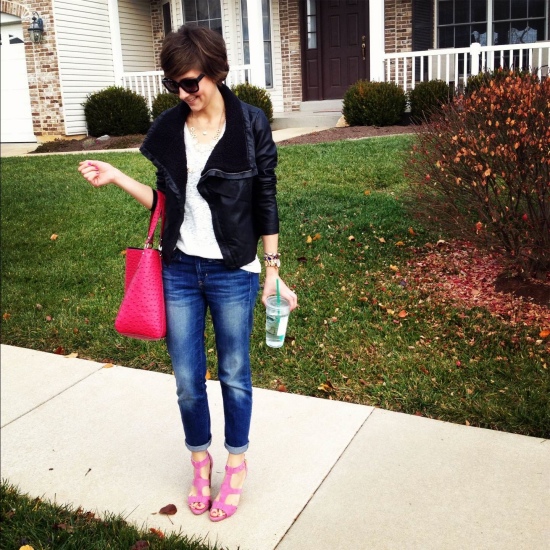 Jacket, Jeans, similar T, Similar Shoes, Bag
Today:
Sweater, Similar Jeans, Similar Top, Similar Necklace, Shoes, Similar Belt
Happy Black Friday! The Christmas season has officially begun. I hope you're having a great day, and had a wonderful day yesterday too! I ate until I was stuffed. Then waited until I was less stuffed and stuffed myself again. It was perfect.
These are my outfits from yesterday and today. I'm loving this sweater I just got from Gap! PS people, it's on sale.