Hello Wednesday! Let's work it, shall we? Today's item, my favorite denim shirt! I got this baby for my birthday 2 years ago and it's still going strong. I wear it as often as I can without you noticing.

Now, I know the typical work it Wednesday is for 3 ways, but I couldn't help myself, I've got 4! I'm such a rule breaker!  But the possibilities are endless! Think of your denim shirt as you would a pair of jeans! Ahhh, now we're talking. Here we go!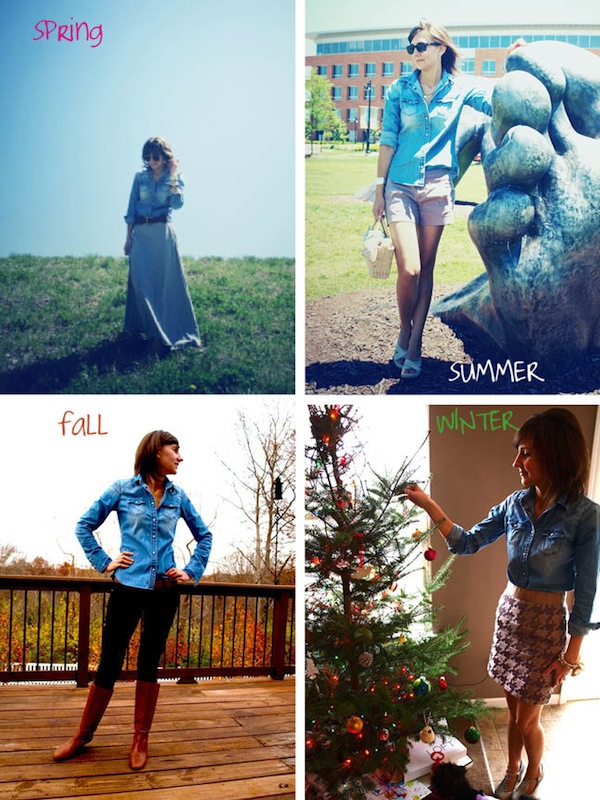 This past spring I wore it over a maxi dress and belted the waist (since I couldn't tuck it in). I LOVED the result.
Paired with a pair of shorts, they always look great. I wore wedges instead of flats to dress it up a bit.
Ahhh, fall, it's my favorite time of year. I love this shirt with black cords and boots. I've also been known to put a sweater over it.
This wooly pencil skirt turned this casual denim shirt into something really beautiful. I think my favorite part about it is the color combination. I'm such a sucker for pastels!