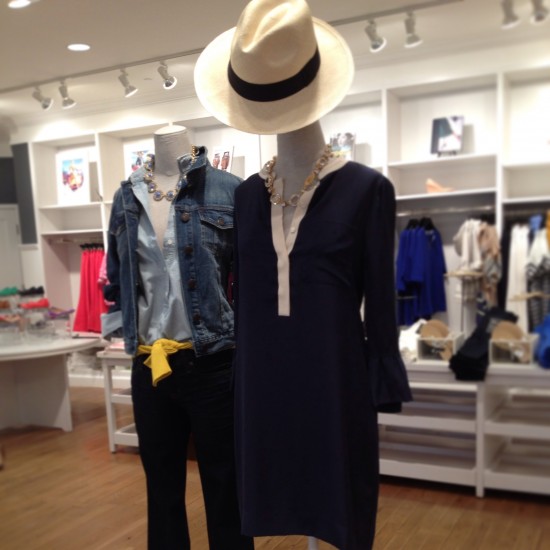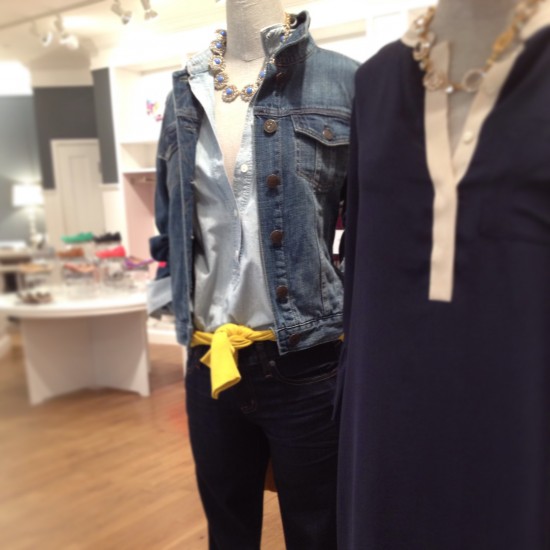 Chambray (I'm finally getting this tomorrow!!!!!), Jacket, Bright Sweater, Denim, Necklace
Navy Dress, Hat, Necklace
This week, I was in JCrew (my current muse) and these were the first two looks as you walk in the door. I must say, I was a little shocked to see a jean jacket, with jeans, and a chambray top. It seemed a little over the top to me and at the same time absolutely amazing. They have a way of doing that. What do you think about this look? Do you think you could (or would) pull it off? I think I may give it a go. I already have most (though I am buying this top tomorrow) of these items in my closet, so it wouldn't be difficult to pull off without spending a dime. Let me know what you think!
I'm also totally in love with this dress right next to it. Isn't it so beautiful! I am a huge fan of dresses with sleeves. I usually get a little chilly and this is perfect for that little bit of chill to keep you a bit warmer. Or, it allows for a fur vest or something else over it. So beautiful.
And while we're talking about JCrew, I'm obsessed with this bag. Yes. I want another bag. Lord help me!