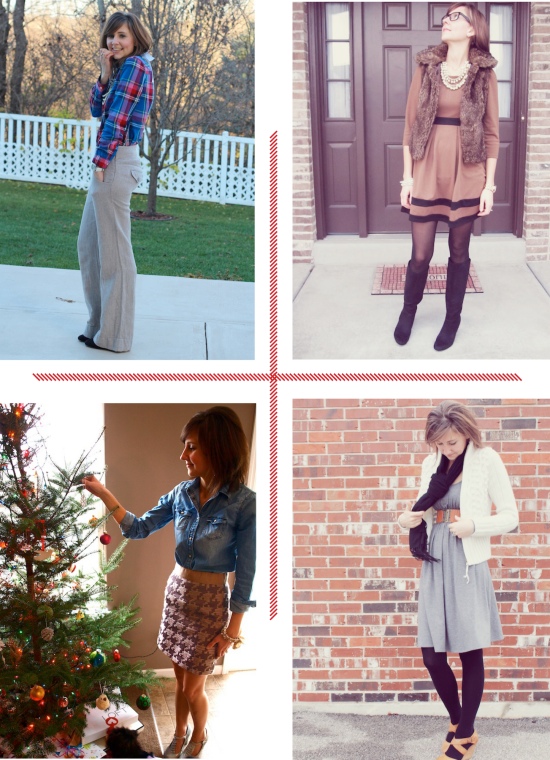 It's Christmas Eve, and it's probably too late to go out shopping for something to wear, so I pulled these looks from Christmas past to give you some fun ideas on what to wear tonight with items you may already have in your closet. We're going to church with Bob's family and then we'll be putting on the coziest clothes available while we eat, relax, and open presents. But for tonight…
1: Tweed pants, a flannel shirt, and a statement necklace.
2: A dress and fur vest.
3: A pencil skirt and denim shirt (or a simple button down).
4: A neutral dress and a cozy sweater.
Merry Christmas!!!