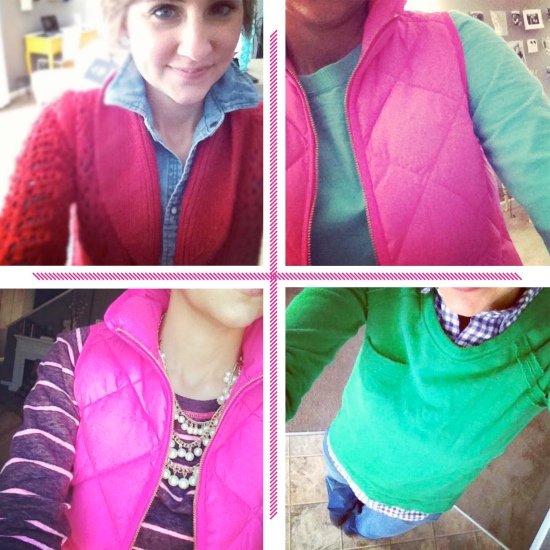 1: Similar Red sweater, Denim Shirt
2: Pink Vest, Similar Mint Sweatshirt
3: Pink Vest, Similar Top, Pearls
4: Green Sweatshirt, Purple Gingham, Wide Leg Jeans
I am not sure what why, but I keep buying bright colors for this fall and winter. That, and I want to put my denim shirt on every single day. But that's nothing new. Oh, and these pants are never leaving my body.
Are you wearing dark or brights this fall?