I tried to come up with a fun and festive outfit for tonight, but since I'm not the kind of girl who goes "out," I came up empty handed. However, I will leave you this year with this amazing bag which I hope to purchase soon. I've been oogling it for a few months now and I'm hoping to save up for it. In fact, I think I'm making this my new year's resolution. 🙂
So this. This is what you should wear tonight. A pretty pink Coach purse. And a smile of course. Duh!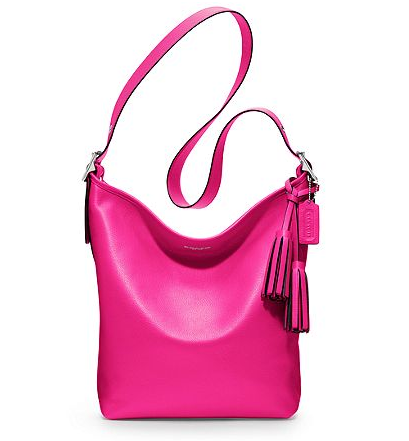 Whatever you do, have fun tonight!