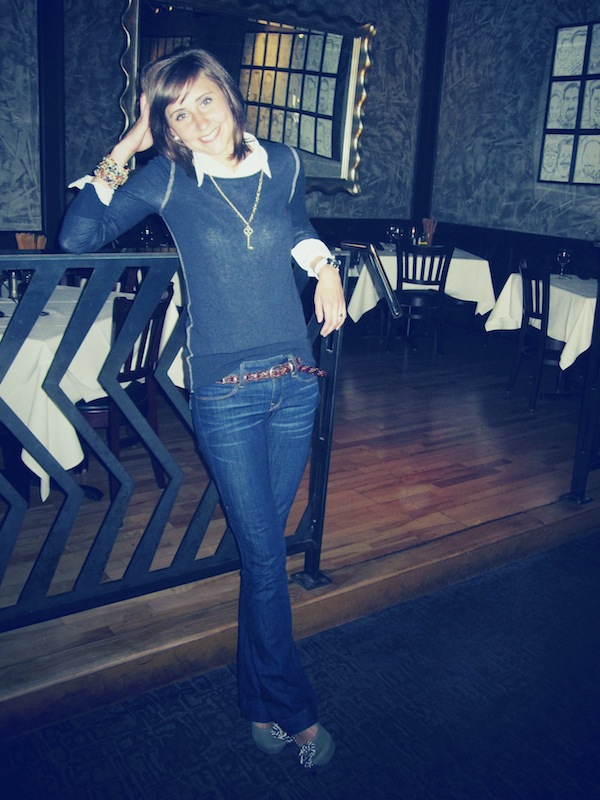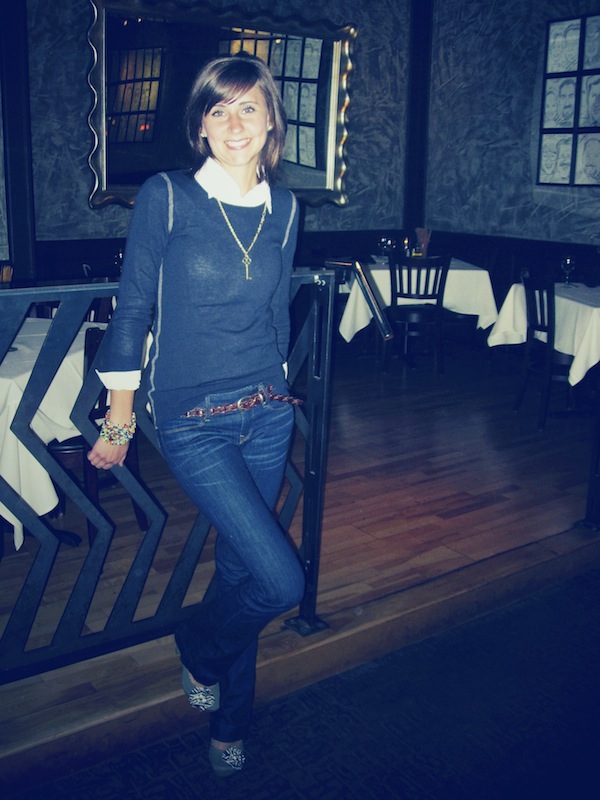 Here's a quick post for your viewing pleasure. It's only 2 pictures, which I know is a bit short for me, but Bob told me to put them up anyway.

Good thing he's here!
Last night we went and saw "The King's Speech." Have you seen it? It was pretty good. But what ruined it for me is that it was really built up by other friends. I hate when that happens! It's shallow, but I think I may have liked "Just Go With It" better, which, by the way, it's the best movie of all time! Your mind will be blown and you shouldn't miss it. If you don't see it, you're an idiot.
I'm just kidding. You're only an idiot if you havent' seen"You've Got Mail."
Jeans: Gap
Sweater: Loft (similar)
Shirt: Jimmyz (similar)
Watch: DKNY
Shoes: Gianni Bini
Key Necklace: Banana Republic Outlet
Bracelet: Florida Boutique (similar)
Belt: The Limited (Similar)