Guess what. It rained on Friday! And this was the only shot (on my phone) of my outfit that someone said, "You look like you walked out of an Indie movie!" Yesssssssssss! (fist pump!)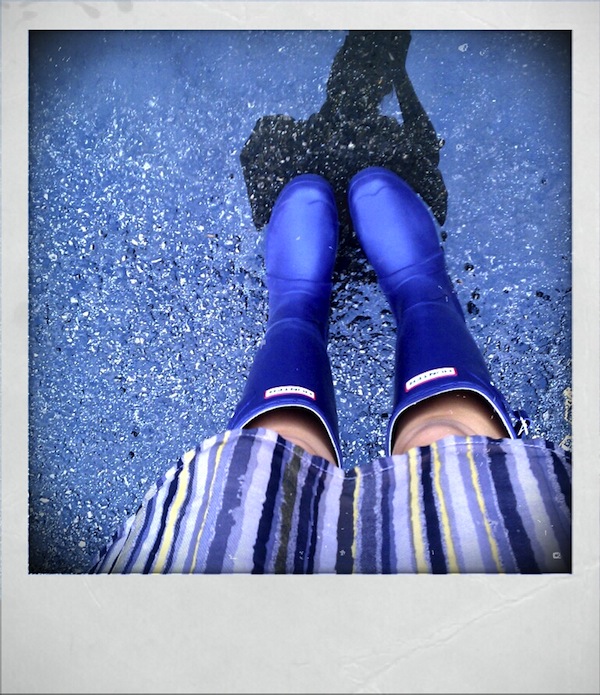 Saturday night we got to go to a wedding for some friends. It was hot and muggy outside, but it was so beautiful! And this picture does nothing for the hottness that was Bob's outfit. He was wearing those pants like a BOSS! Wish you could have seen his backside.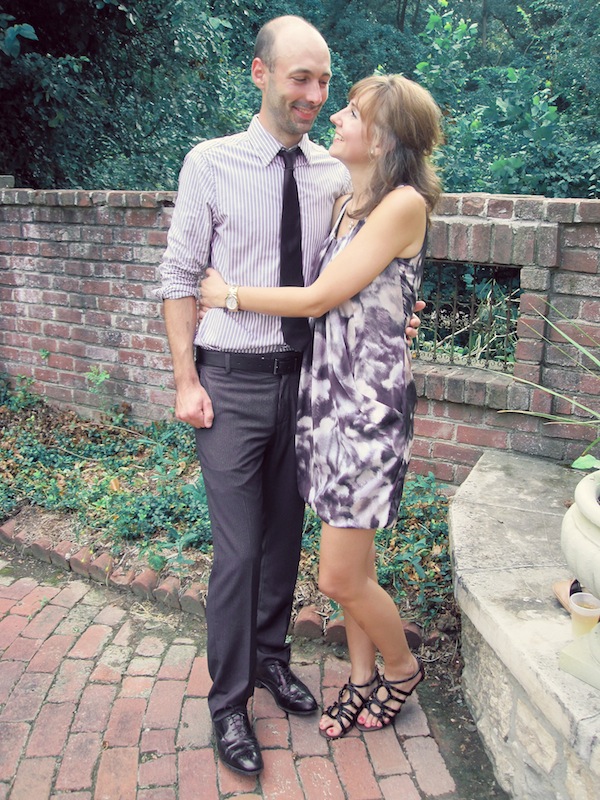 Sunday I went to church, a wedding shower, and the mall. I must say, it's been a while since I got so many compliments on an outfit. (Double fist pump!) I need to wear this dress more often!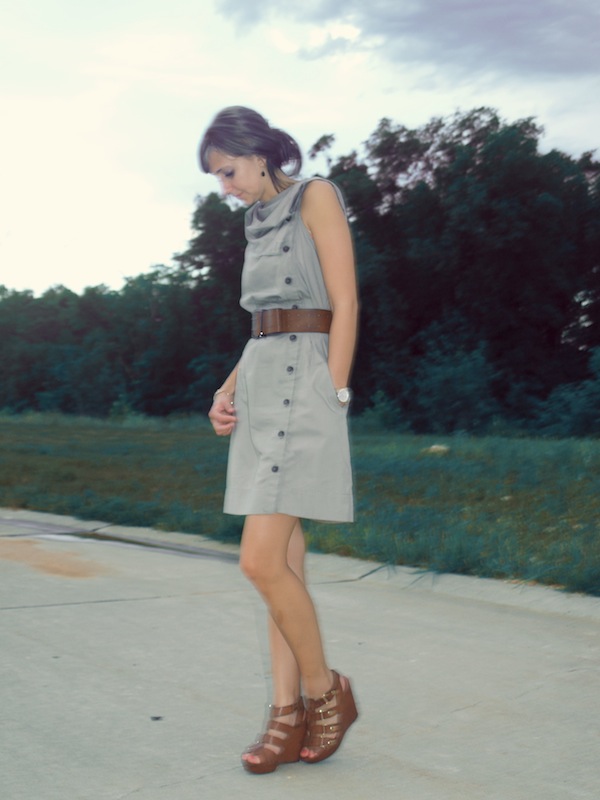 Outfit 1: Dress c/o Shop Ruche, Hunter Boots
Outfit 2: H&M Dress (similar), Target Shoes
Outfit 3: Anthropologie Dress (similar), Cynthia Vincent for Target Wedges (similar)