As you know, Bob and I flew south for the winter. We decided it would be better to leave Bella, our dog, with Bob's parents because it'd be too hard and stressful to travel with her. But we decided this a few weeks before I really got attached to her. I've liked her this whole time, but all of a sudden she just made me love her.
I don't know if it's like this for anyone else when they get a dog. It's like they drive you nuts and then you can't stand to be away from them. I've heard it's like this when you have kids too.
Well, my mother-in-law, being the wonderful woman she is has been sending me pictures along with "letters" from Bella. Before I had a dog, I always thought that was hilarious and a bit ridiculous. But now, I LOVE them! Ha ha! I can't believe I actually am looking forward to getting another text from Bella. Ha ha!
And I realized I've become "that girl." You know, the one who talks about her dog all the time and tells stories of what her dog does because it really is cute but no one else really wants to hear about it. The girl who looks at a bird and it reminds her of her dog (yep, Linds, I did it on this trip!).
I'm trying my best to hide it because I know how annoying it is for everyone else, but I can't. I love my dog and I miss her!
Hope you'll still like me. At least I am not forcing you to let my dog lick you on the mouth. I haven't gone that far…yet.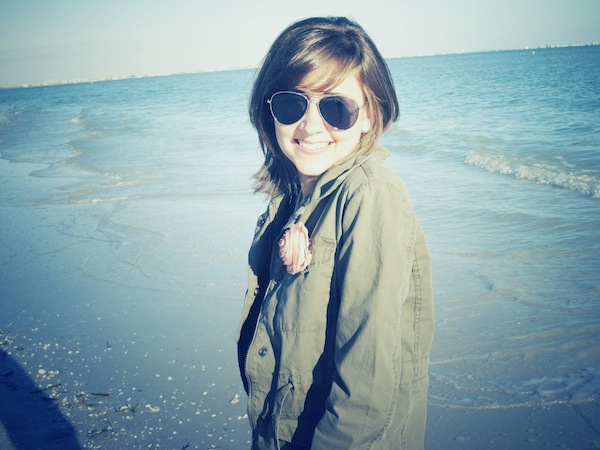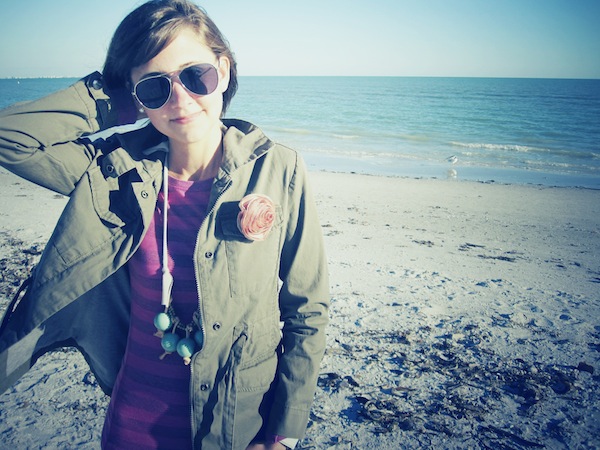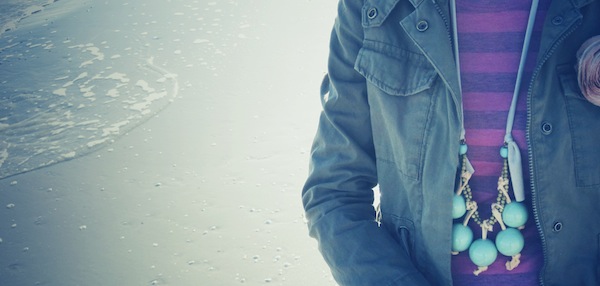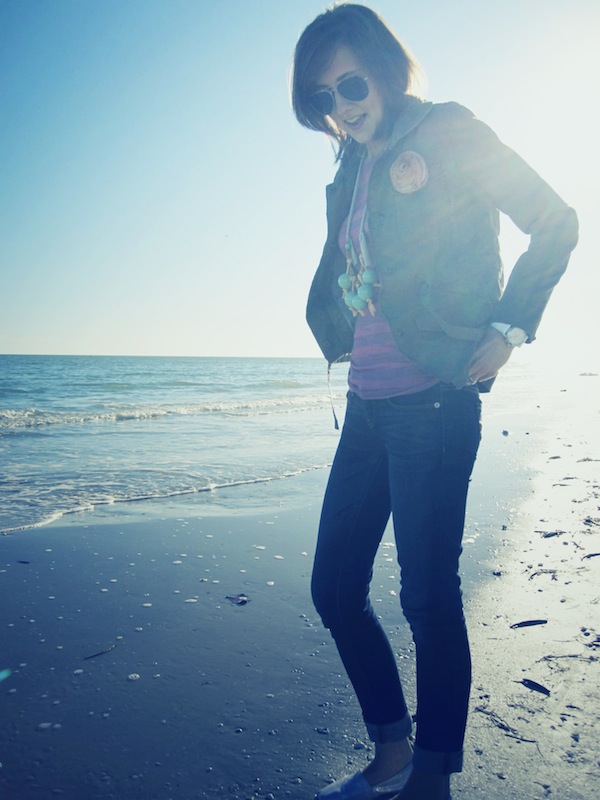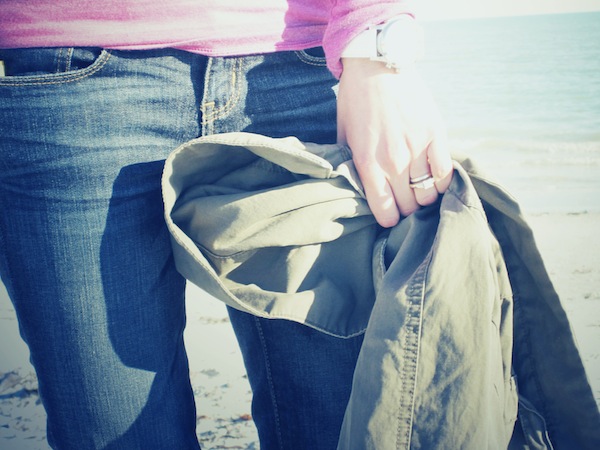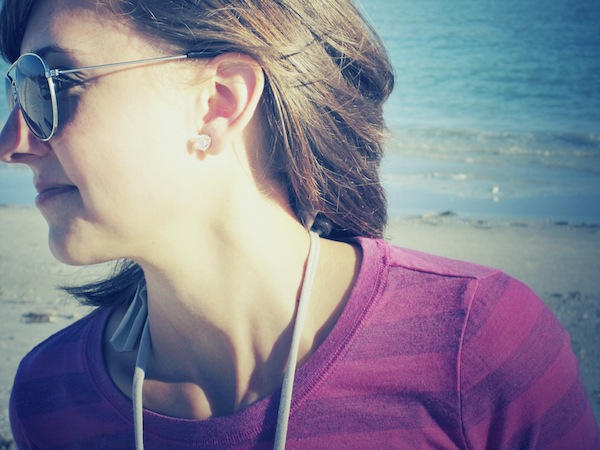 Sunglasses: Banana Republic

Necklace: Anthropologie
T-shirt & Jeans: American Eagle
Jacket: Gap Outlet
Rose Pin: JCrew