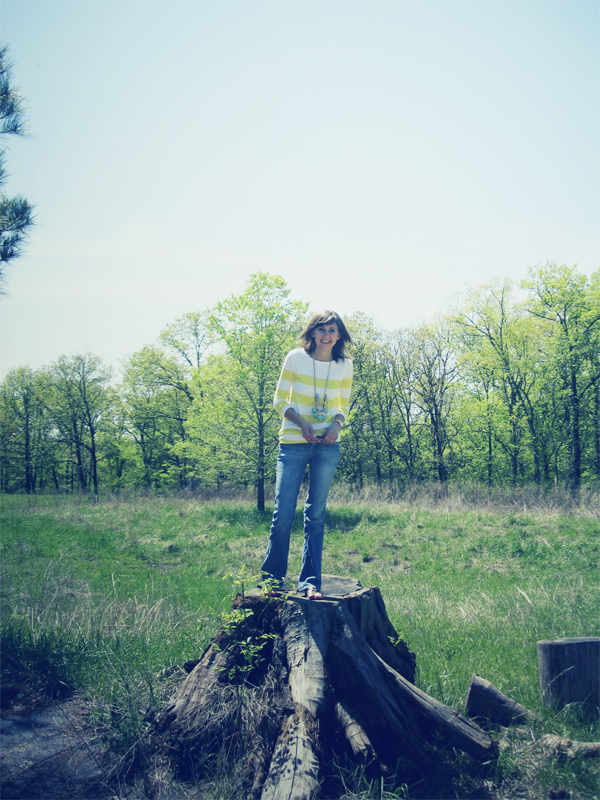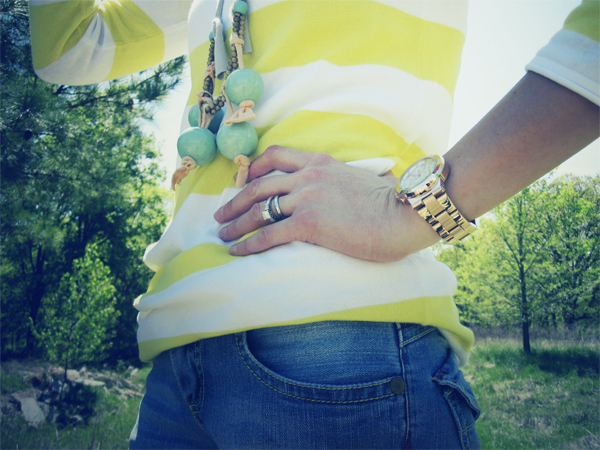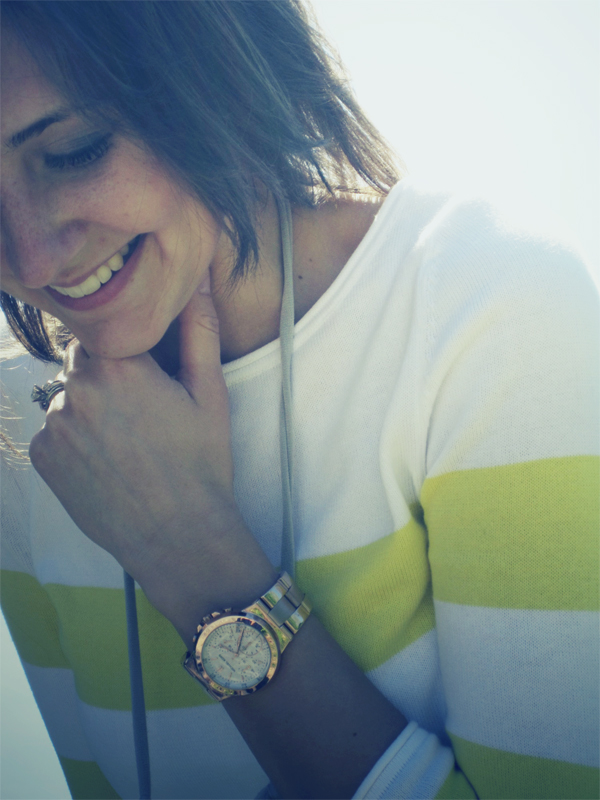 Get the Look: H&M Top (similar), Target Jeans (similar), Anthropologie Necklace (similar), Michael Kors Rose Gold Watch
OK people. I have something to promote. And I hope you know I'd never talk about something that I didn't truly believe in. So, check it out. My husband just started a blog called Blogging Your Passion. It is a blog about blogging! Now, I don't know how much you know already, but Bob has been a full-time blogger for the past 3 years and made it possible for me to work from home with him a little over a year ago. He's really got a few things figured out.
So, to all the bloggers out there, if you're looking to grow your site and make some moolah from it, you should check out his site. And, starting Thursday, May 12, he's got a blogging webinar he's doing every Thursday evening for 5 weeks. It's $247, but I've got a $50 off coupon for you. Just enter "rosealamode" at the checkout.
I'm not just telling you about this because it's my husband. I'm telling you about it, dear fellow bloggers, because I really think it is valuable information that you can benefit from. So, if you're really interested in growing your site, go check out Blogging Your Passion and maybe look into this webinar thingy. 😉
Here are the topics by week so you can see if you're interested.
Week 1
What to do in the first 24 working hours of your blog
The Behind-the-Scenes Checklist (Domains, Hosting, WordPress, etc)
The Blog Design Checklist (Proper SEO, Must Have Plugins, Themes,
Analytics, Logo Headers, etc)
The Social Media Checklist (Twitter, Facebook, YouTube, etc.)
The Content Creation Checklist (Your first few posts)
The Monetization Checklist (Simple Income Ideas)
Week 2
20 Different Types of Posts You Can Use
How to Target Keyword Phrases for the Search Engines
How to Do Fast Article Research
Fast Content Creation Strategies
Article Topic Ideas Spreadsheet Explained
Week 3
Understanding the Difference Between Time Management and Self Management
Learning How the Pareto Principle Applies to Blogging
What The Parkinson's Law States
Education vs. Experience
Action vs. Activity
Part-time Blogger Time Management Tips
Full-time Blogger Time Management Tips
Week 4
Developing Social Media Traffic Systems (Get Your Content Viral)
Developing Search Engine Traffic Systems (Rank on 1st Page of Google)
Developing Internal Traffic Systems (RSS Readers, Mailing Lists)
Week 5
Multiple Streams of Blogging Income (Over 20+ Income Streams
Explained)
Introduction to the "Profit Ladder"
Setting Up a Sales Funnel for Your Blog
Earning a Passive Income from Your Mailing List
Low Maintenance Income Ideas
Passive Income Ideas
Personal Involvement High Income Ideas