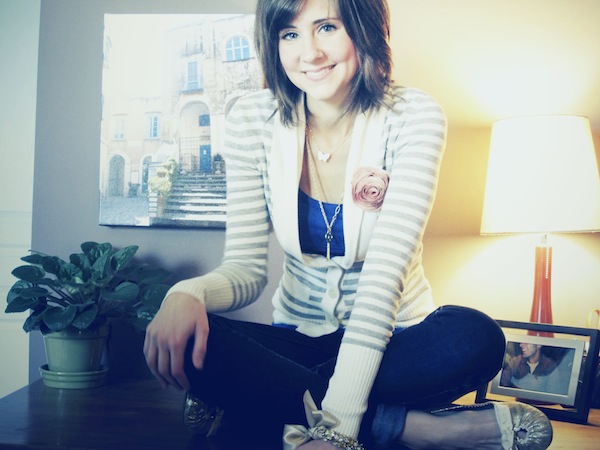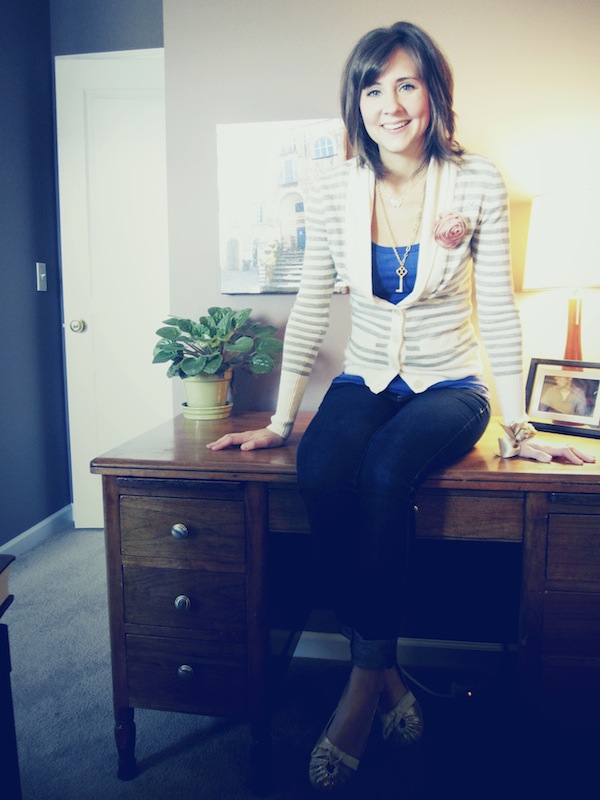 Get the look: American Eagle Cardigan (similar), The Limited T-shirt (similar), American Eagle Jeans (similar), Jessica Simpson flats (similar), Banana Republic Key Necklace (similar), Shop Strut Butterfly necklace, KM2 Bracelet, JCrew Flower (similar)
Happy Monday people! Today was one of those days where I felt like I was moving in slow motion and not much got accomplished. In fact I'm wearing baggy jeans and a sweatshirt. So it's a good thing I have some extra pictures laying around.

Today we're going to talk about the office I never use. Isn't it great? I've got a sweet little lamp, an african Violet, and an Italy photo from Inspired Photography. Plus, Bob is in there and that means hug & kiss breaks while we work.
Only problem is I don't like sitting in there. I feel a little like I'm in school and like I HAVE to be there. But since I'm working from home, I thought I needed a friendlier environment to inspire me to actually get work done. So I sit in the kitchen.

Do you have a home office you never use?