How do you deal with someone who's not all there, but they are?
I went to work at my other job (the one that pays for my wardrobe:) ) today, Anthropologie. It was SO busy all day. The lines were long and everyone was just plain busy. This old lady (with some sort of European accent) walks in and asks for help. I had seen her once before and she treated me a bit like I was her errand girl. But today I noticed (by her nametag) that she was an employee of a department store in the mall. So naturally I begin to help her thinking I must have caught her on a weird day, she can't possibly be that demanding.
She asked me to help her find a sweater. We walk back to the sale room and she immediately finds it, but not in her size. So she wanted me to look through the unorganized sale room with her. OK, no problem. She put the sweater back telling me it was too big. We can't find her size so I continue to pull other options out to help her. No go. So I leave.
Next thing I know she's having me paged to help her again. She wants to know where I put that sweater. "Hmmm, the one you had the whole time that I never touched? Oooookaaay." So I go back to look to see where she lost it and I found it again. Then she asks me to look it up to see if it is at another store or online. But there are no registers open for me to look. Does she really work retail? If she did, she wouldn't be watching me like a hawk, but notice how hectic it was and say she'd come back.
Then the phone rings and I'm asked to answer it. Someone has a question that I have to hunt someone else down to get the answer to. Department store/Foreign lady looks at me and says, "I have 5 minutes! Do you have it or not?" Really lady? You come into a store 10 days before Christmas and expect us to ignore all other customers and wait hand and foot on you?
I tell her I have to go to the back to find out more info (and also to look for an answer to the phone lady).
Find the answer to the phone lady, but not for Foreign lady. Then I find out Foreign lady has left and walked up to another sales associate (Kelly) and says to her, "I have to leave. You call me!" Kelly's like, "Um, for what?" Foreign lady leaves her number and then peace's out.
And that was my day.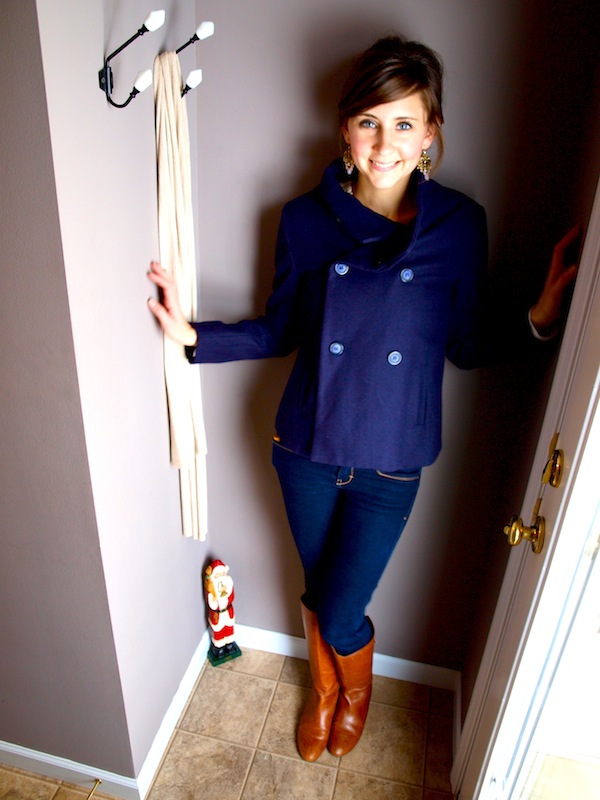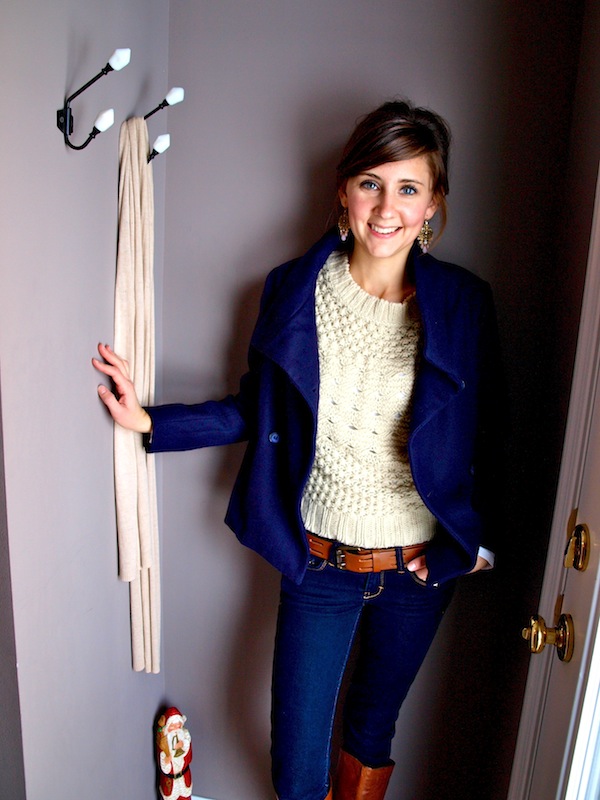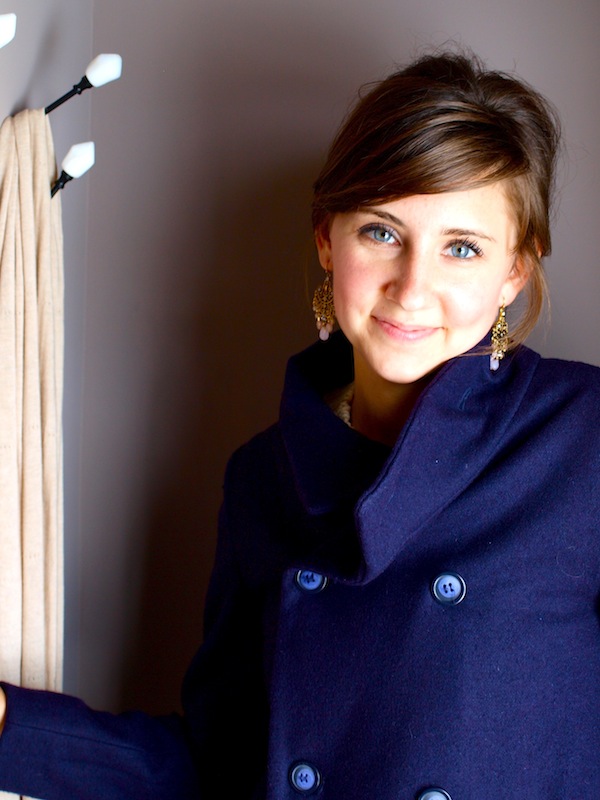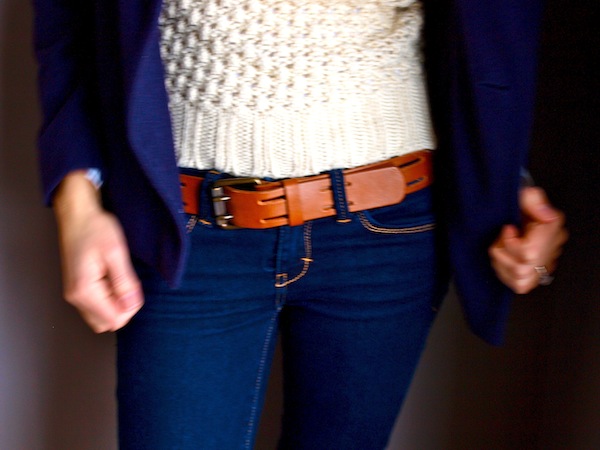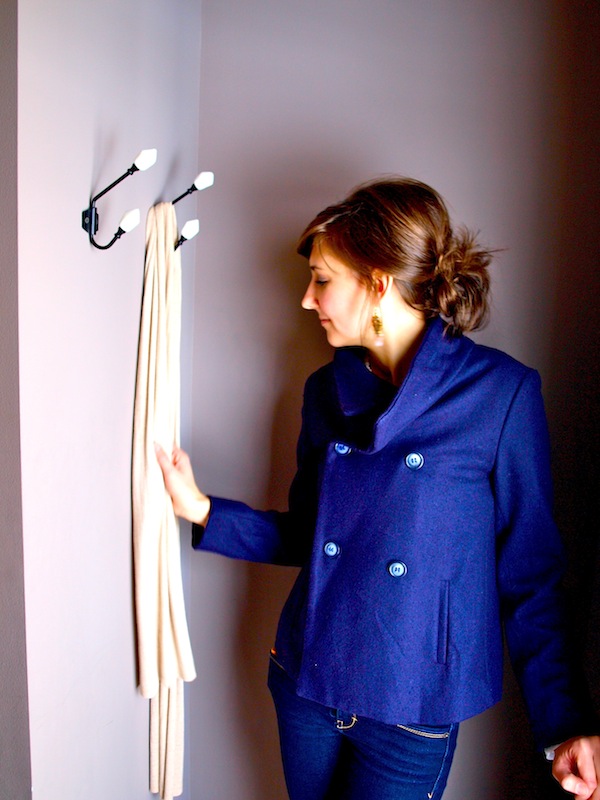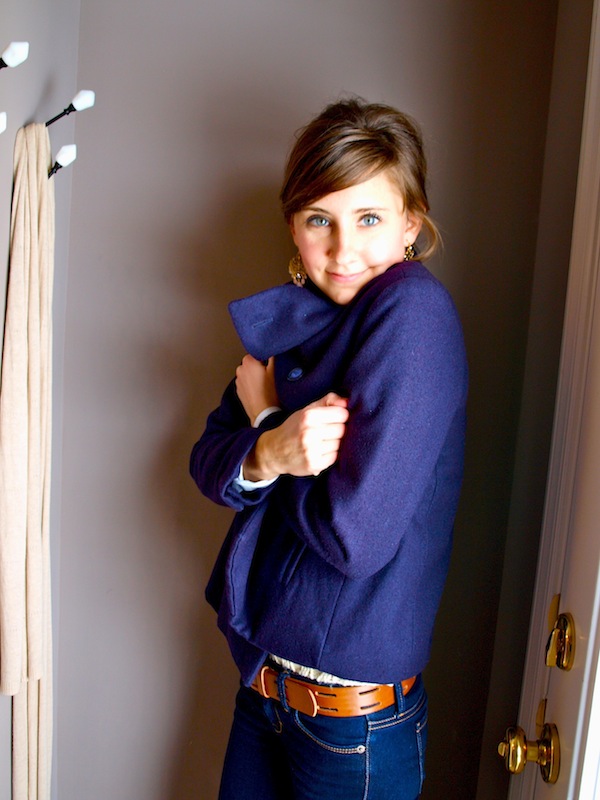 Coat: Bitten
Sweater: Forever 21
Belt: Gap
Best Jeggings & Earrings: American Eagle
Boots:Steve Madden