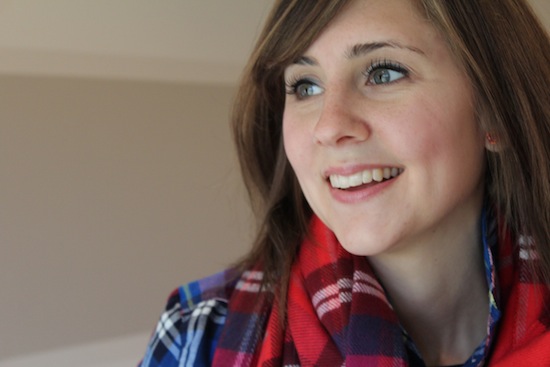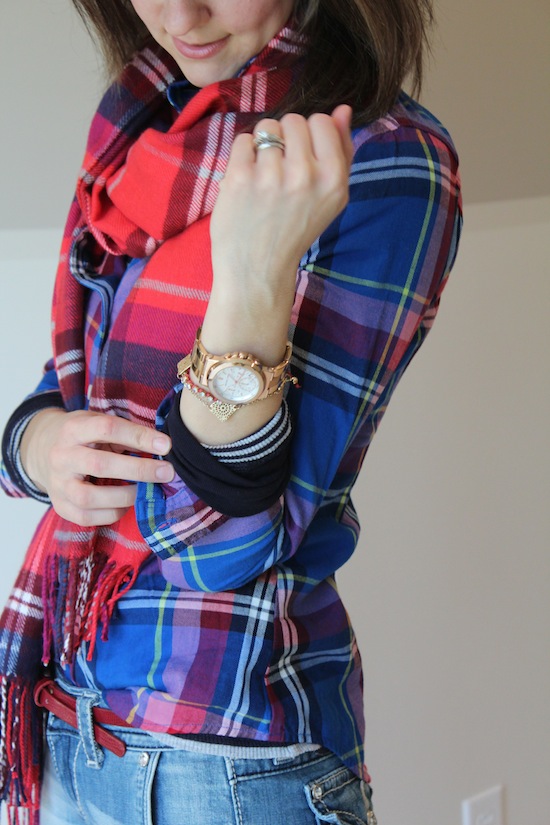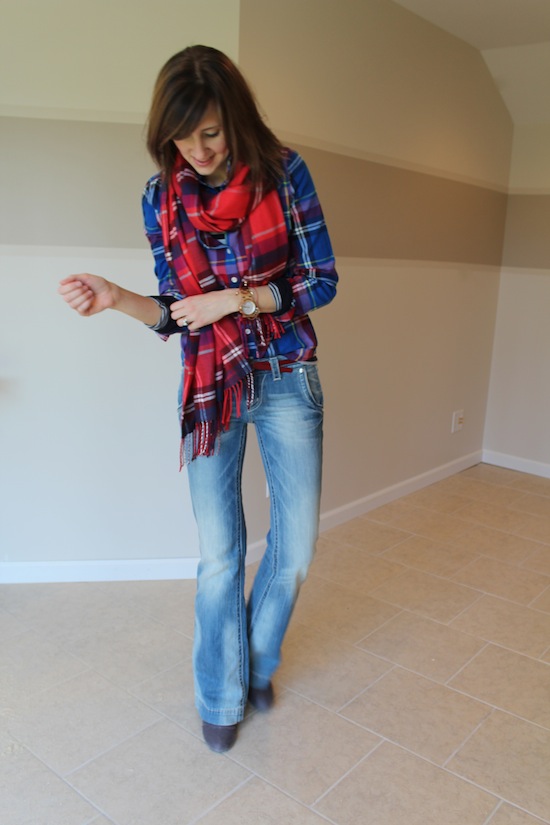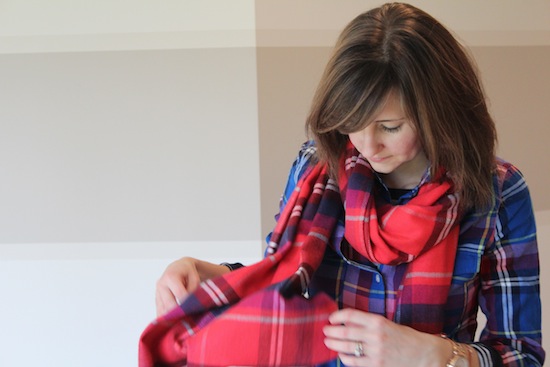 Shirt & Scarf: Old Navy, Jeans: For Elyse, Boots: Aldo, Earrings: Linkel Designs
Remember when I told you we were finishing the Basement? Well, it's just about done! Bob had the inspector over and there are just a few other things that need to happen before it is complete! And it's a good thing, because Bob wants to have a foosball tournament in a few weeks. He just got a really nice table off Craigslist and cleaned it up and he's ready to go.
On a separate note, how do you like my plaid on plaid? I am no expert at mixing patterns, but I felt like this worked. No? I feel like winter in it and I kind of love it. It's a cheery winter though, not the drab cloudy type I see around these parts most of the season. It's got me feeling so happy. I need more bright colors in my life!