So, I was looking around online and found these.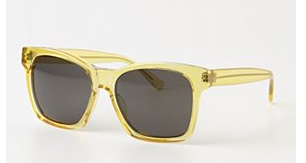 And I wanted them. However, I have a child size head. I go to Gap Kids and the hats fit me. OK? So, I also ordered these.
So, I figured if the yellow ones fit me, I can keep them and give you the orange guys. And the they don't, then I'll keep the orange guys and give you the yellow ones.
Or I might just keep them both. You're just gonna have to stick around and see what happens!