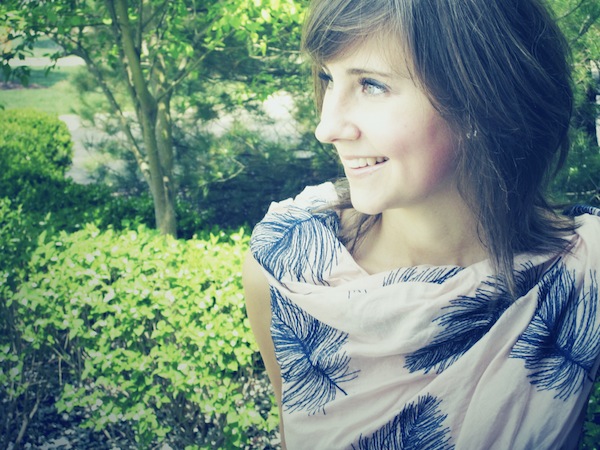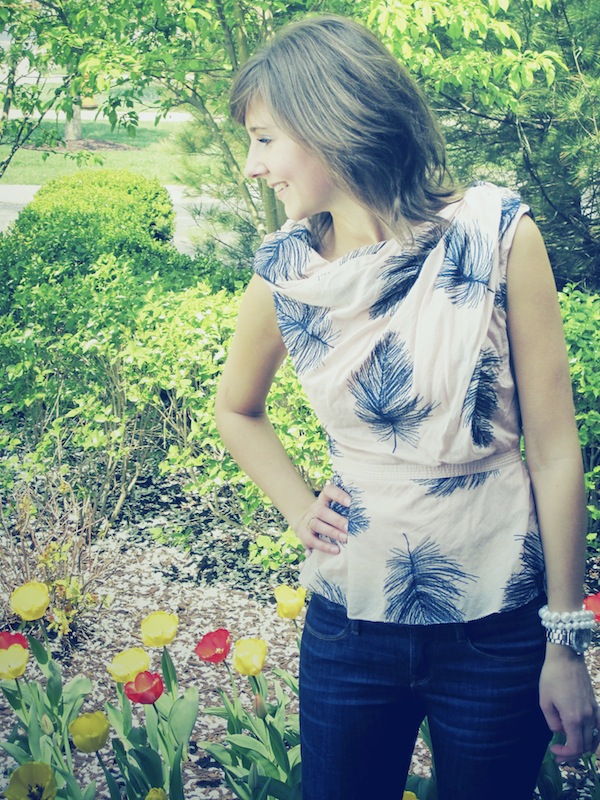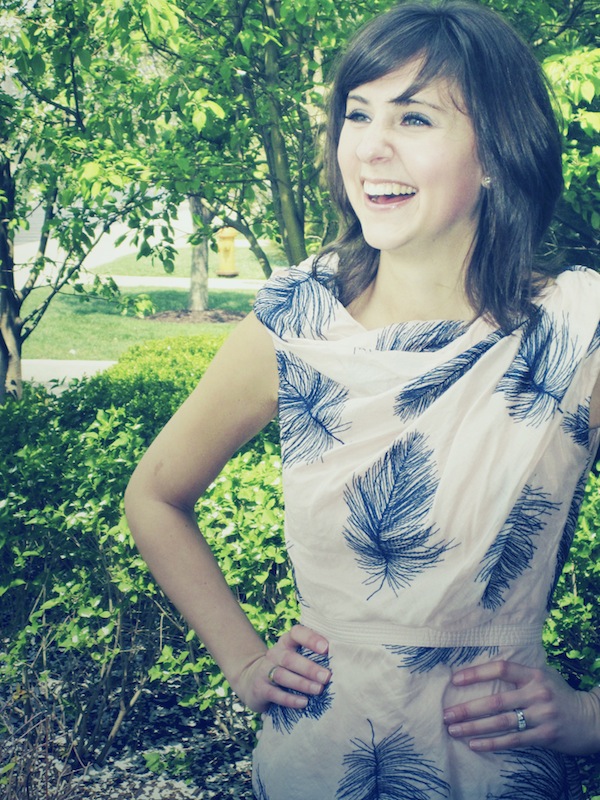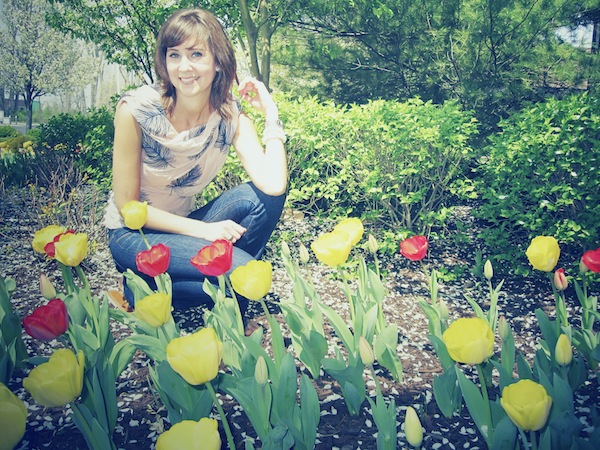 Get the look: Anthropologie Top (similar), Gap Jeans (similar), Forever 21 pearls (similar), American Eagle Watch (similar)
So I think it may be official. Spring has arrived to St. Louis and I'm hoping it's here to stay. Today was around 80 and I had so much fun wearing a sleeveless top and painting my toe nails and starting to regain my tan and frolicking among the tulips.
Speaking of tans, it's almost swimsuit season! I started my day with a migraine (blah), but took some medicine and then decided that Bob should do push-ups (hot) and since he was doing those, I'd work out my bum (it needs it). So he got his weight lifting book out and told me to do some dead lifts and lunges. I'm now in a bit of pain, but am determined to get fit. I told him we should start every day like this.
Then around noon I thought about becoming vegan, but adding some chicken to some meals, but still avoiding milk and sugar, expect I can have yogurt, oh, and also fish. And, well, maybe I just won't be a vegan at all. 🙂
And that's the randomness that has been going on in my mind today. I guess I'm ready for the weekend since I can't focus on one thing. We're gonna go shopping tonight and then I'm taking my niece shopping for a birthday outfit tomorrow! I'll let you know how it goes!