Totally didn't expect the snow today, but it was kind of fun. We really only have a dusting here, but the flakes were HUGE! I put this outfit on before I knew there was snow and didn't get to leave it on long for a couple of reasons.
I didn't want to ruin my new shoes/my feet were freezing.
I had so many layers on that I started feeling suffocated! You know when you're swimming and most of your body is under water and you start to feel like you can't breath? Well, that's what was going on with the 3 shirts I had on. Ha ha! It's OK, I'm in more breathable layers now and am feeling much better.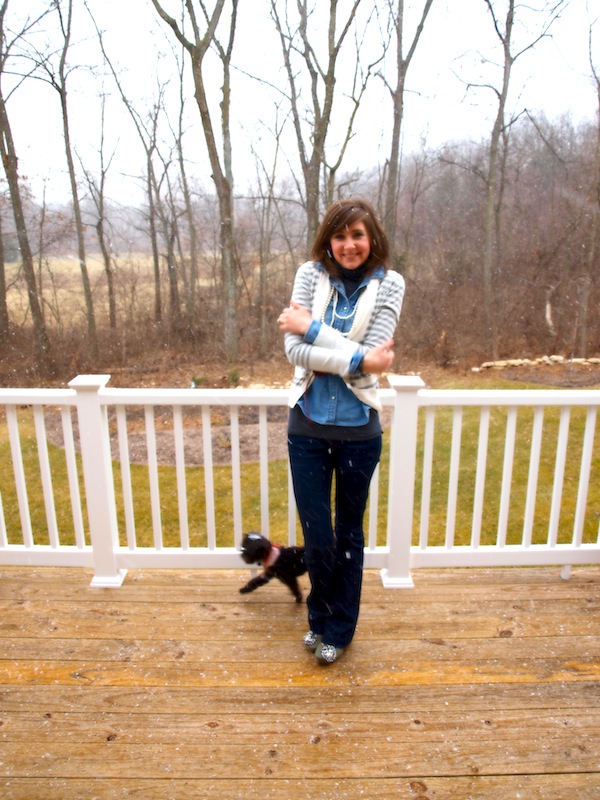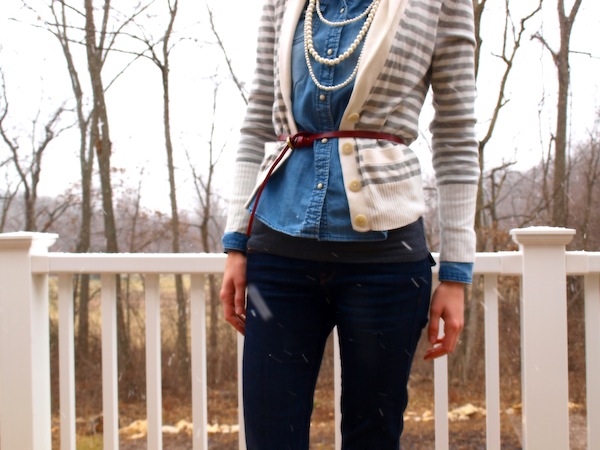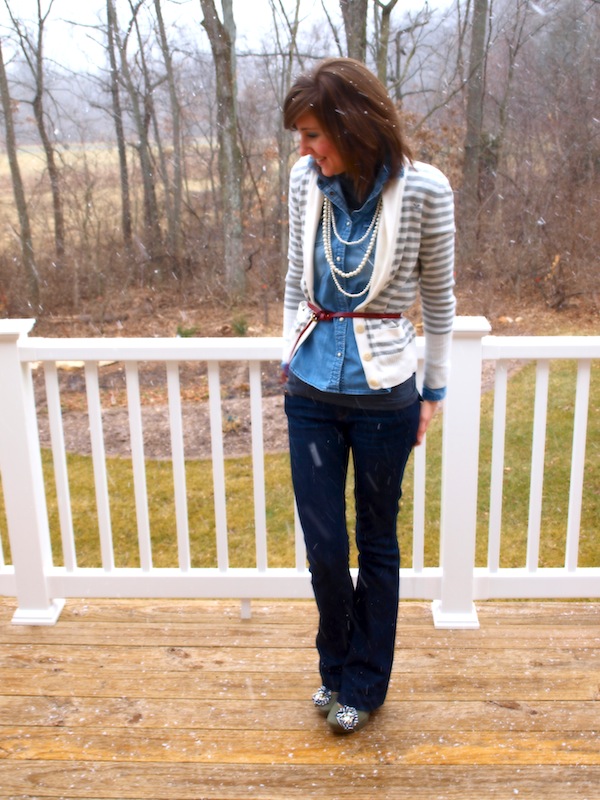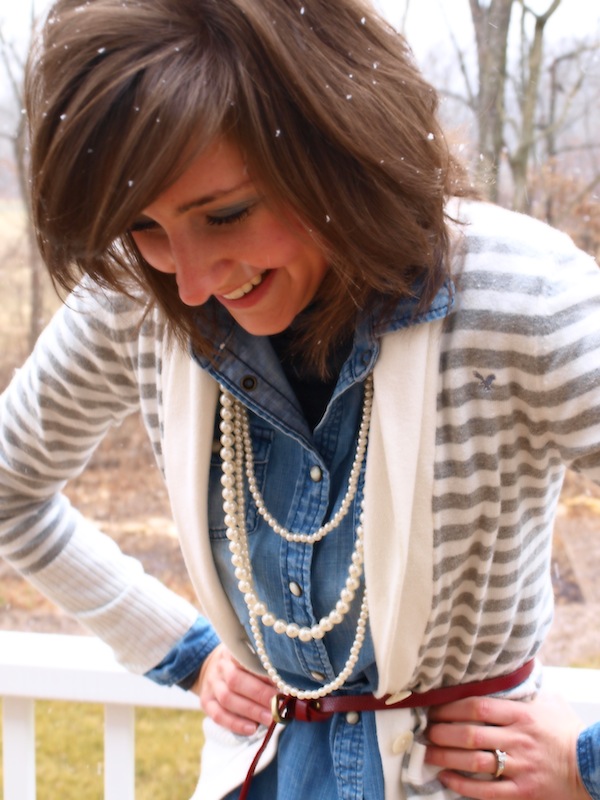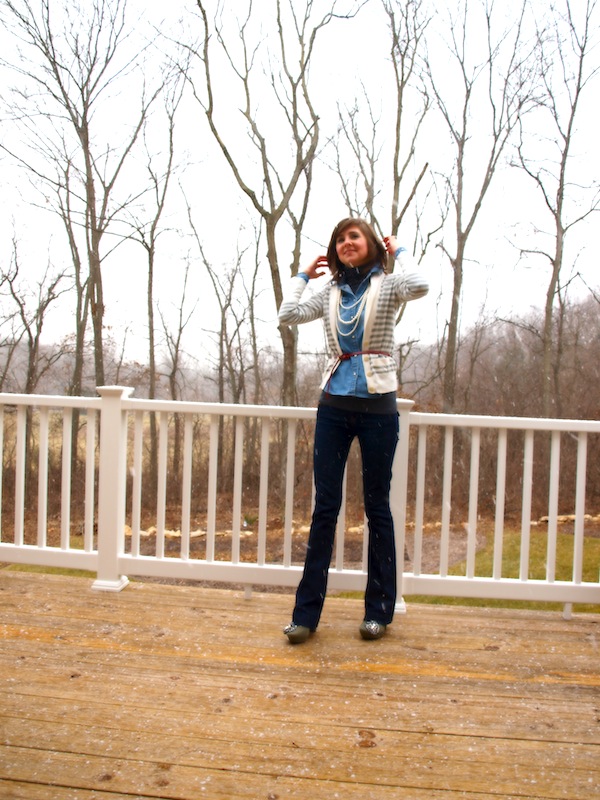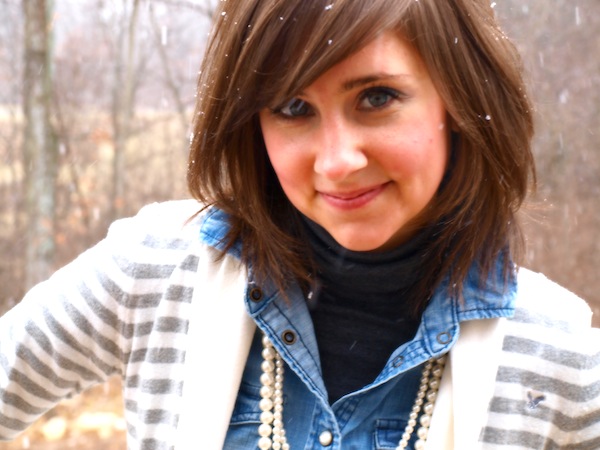 Turtleneck: H&M
Denim Shirt & Sweater: American Eagle
Pearls & Belt: Forever 21
Jeans: Gap

Shoes: Gianni Bini