Well, I tried out another one of the shoe club dealies.

As some of you know, I tried out Just Fabulous and had a terrible experience, and recently I decided to try out Shoe Dazzle  and Shoe Mint. The shoes in the picture above are what I got from Shoe Mint and I have to say, I love them. They're perfect. I love the low wedges, and they're really cute and, I just really like them.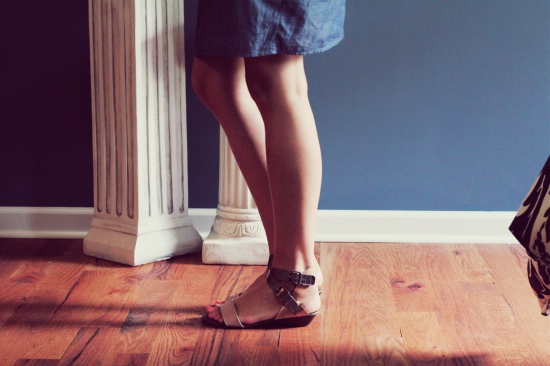 So, are you familiar with Shoe Mint? It's a pretty cool model that is going around these days. They are an online shoe membership club . They sell you shoes based on your style! The way it works is when you sign up, you answer some questions so they can start to understand your style and what you like. Then, they send you options each month based on your answers and what they think you'll like/buy. I think it's kind of a fun and interactive way to buy shoes. They are linked up with Rachel Bilson, a stylist Nicole Chavez, and the shoes are made by Steve Madden. Each pair is $79.98. Each month, you will recieve an email that your new styles are in. You can choose to buy a pair, or skip that month.
Bottom line, I think this is a good service. Now, let me tell you why and explain some of it.
Here are the Pros:
I think it's great for anyone who likes online shopping.
I love that they narrow it down to just a few options. Makes shopping easier when you don't have to look at 10 pages of shoes.
For anyone who doesn't like shopping, this is great because you know you're getting cool options that are made fairly well. In other words, you don't have to think about it much.
Here are the Cons:
I think $80 is a bit too high to spend on a pair of shoes each month. I'd rather find a $15 bargain at a department store.
Returns are not free. Well, returns are free, but you suffere a restocking fee.
I'd rather try on my shoes before I take them home and commit to them.
If you decide that you want to "skip a month" and not purchase a pair, you have to let them know within the first 5 days or your will be automatically charged.
In Comparison
I have used Just Fabulous, and had a horrible experience. My main complaint with them is that they were not up front about the charges. I also felt like the shoes were a lot cheaper and though the price was half of Shoe Mint, they still weren't worth $40. They were also very unaccomodating and very hard to get hold of.
I also tried out Shoe Dazzle. These shoes are $40 per pair and not as high of quality as Shoe Mint, but I felt they were nicer than Just Fabulous. And bonus, Shoe Dazzle no longer makes you "skip a month!" You will never be automatically charged! I think this is a huge bonus and the best feature of Shoe Dazzle.
So, if you'd like to try out Shoe Mint, I'd say go for it. They're easy to work with and the shoes are pretty good. Best of all, they're up front with all their charges.