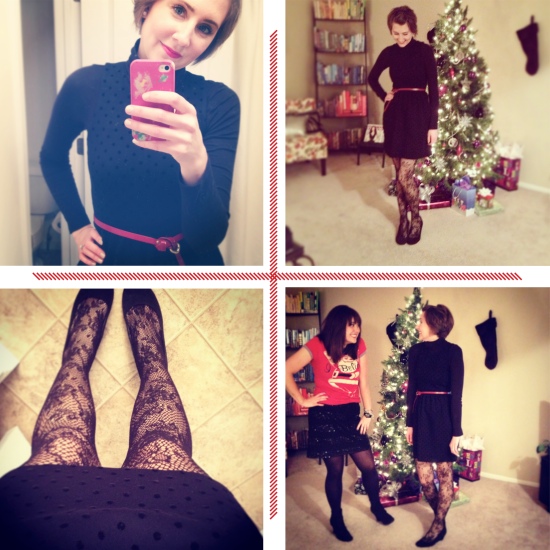 JCrew Dress (similar), H&M Turtleneck (similar) and belt (similar), Gap tights (similar), Target Heels
Monday night was the Secret Santa party and it was pretty amazing. Our lovely hostesses thought of everything and even had a few surprises up their sleeves. 🙂 Always a pleasure.
Anyway, here are a few random pics from the night. Real outfit photos didn't happen, but you sorta get the idea. And I've threw in one special pic with my friend Anna who is also the hostess. Apparently she believes.